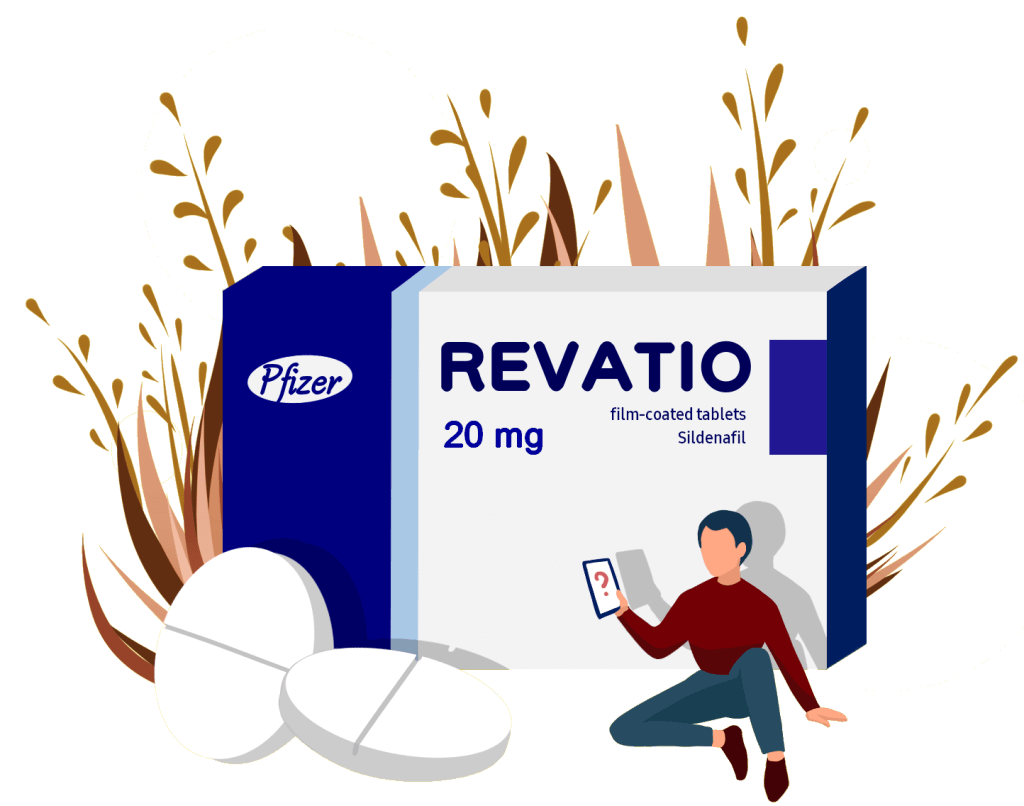 Pulmonary arterial hypertension (PAH) is one form of a broader health condition known as pulmonary hypertension. It's high blood pressure that affects arteries in the lungs & the right side of the heart. Shortness of breath, dizziness, & chest pain are some of its symptoms. This condition can worsen over time if not treated. However, certain meds such as Revatio can aid in managing this disease & can enhance the quality of life. Besides, this drug is widely used off-label by men suffering from erectile dysfunction (ED) to help them get and maintain an erection hard enough for intercourse. It effectively helps manage the symptoms of this sexual problem, just like the famous ED med Viagra. Read this guide to know more about Revatio, including its main features & popularity, manufacturer, working aspect, dosage guideline, expected negative effects, interaction with alcohol & other meds, Revatio vs Viagra, & where to get it online safely and affordably.
Main Features and Popularity of Revatio
Revatio is a prescription medication used to treat pulmonary arterial hypertension. With PAH, the blood pressure in the lungs is too high. While there's no cure for it, there are efficacious ways to lessen its symptoms and thus manage the disease. If the cause is identified & treated early, it may be possible to prevent permanent damage to the patient's pulmonary arteries, which are the blood vessels that supply the lungs.
Revatio indeed helps treat PAH since it's clinically proven to be very effective. The med ameliorates the capability to exercise & helps slow down worsening changes in the physical condition of the patient. In 2005, it was approved by the Food and Drug Administration (FDA) for the treatment of PAH [1].
The popularity of Revatio is due to its active ingredient – sildenafil citrate. It's a phosphodiesterase type 5 (PDE5) inhibitor that relaxes blood vessels in the lungs. This enables blood to flow better & lowers the blood pressure in the lungs. This causes the heart to pump better, making the body get more oxygen, thus making the user breathe & exercise more easily. PDE5 inhibitors such as sildenafil also relax blood vessels in other parts of the body like the penile area to ameliorate blood flow, and that is why they are also used for the treatment of erectile dysfunction. ED is diagnosed if men have difficulty in achieving and maintaining an erection during intercourse.
Take note that Revatio isn't FDA-approved to treat ED, although it contains sildenafil. However, many men use its generic versions for this health condition. As it's a PDE5 inhibitor, just like Viagra, it's indeed possible to have a prolonged penile erection after taking Revatio.
Who Manufactures This Drug?
Revatio is produced by Pfizer, an American multinational pharmaceutical & biotechnology corporation that's famously known to produce Viagra®. Pfizer scientists originally developed sildenafil, the active ingredient of Revatio, for the treatment of pulmonary hypertension & angina pectoris. During the heart clinical trials, they discovered that the med was more effective at inducing erections than treating angina. After the discovery of the amazing sildenafil's effects, Pfizer began to produce it under two different brand names for different health conditions: Viagra for ED & Revatio for PAH.
Pfizer Inc. is known for its great products like Advil, Xanax, & Zoloft. It specializes in the production of vaccines as well as cancer, heart, & diabetes treatments. It also makes meds for disorders of the endocrine and nervous systems. In 2020, Pfizer became the second-largest pharmaceutical company by revenue. In August 2021, the FDA approved Comirnaty, Pfizer's COVID-19 vaccine.
Revatio: Where to Get Online?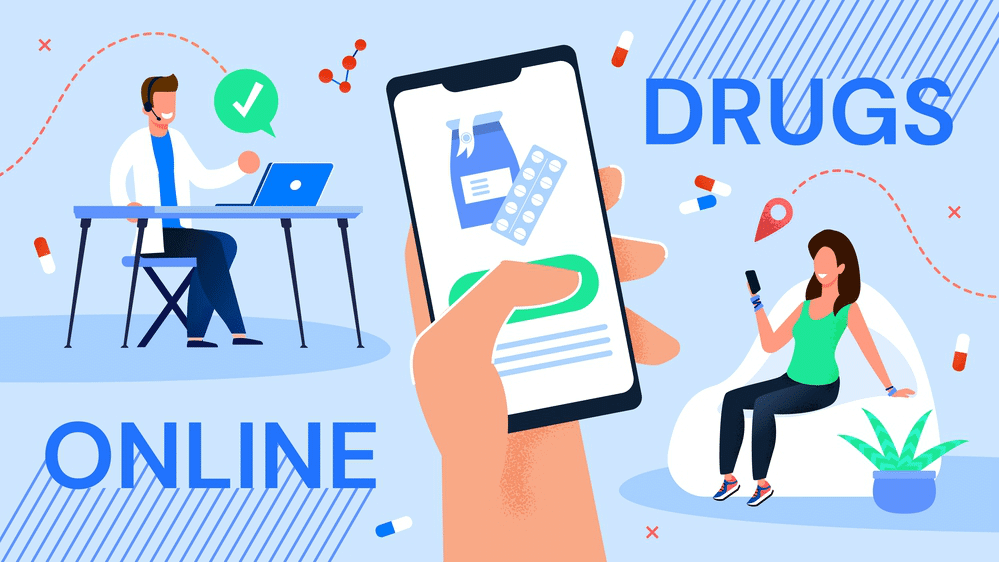 Not every online pharmacy genuinely sells what it says it offers. A majority of vendors sell counterfeit meds via the Internet. If seeking the best places to buy Revatio, it's prime to be informed. We recommend the following e-drugstores that you can rely on for high-quality pills and great customer support.
ViaBestBuys.com
ViaBestBuys (VBB) sells genuine meds sourced from approved manufacturers & offers them at the manufacturing cost. The vendor provides a complete refund or another free parcel reshipment in case of failed delivery due to country-specific customs laws. Parcel shipping is guaranteed to various parts of the globe except for very few countries listed on its website including Indonesia, Israel, & Mexico.
The e-pharmacy fulfills orders using 2 shipping options: Registered Airmail (standard) & Express Mail Service (EMS). They usually cost $29 & $39 respectively, but VBB offers a delightful bonus for its shoppers: free delivery on orders over $80 sent with Airmail & over $180 dispatched via EMS. Besides, order payments are made using cryptocurrency (a 25% discount), PayPal, or a credit card. Most of its shoppers opt for the bitcoin (BTC) payment option, as coupled with customized offers, coupons, & discounts, it allows them to save more money.
CialisBit.com
Like VBB, CialisBit (CB) sets itself up as a reliable place to buy Revatio pills as well as other ED drugs. It sources its meds from approved Indian pharmaceutical companies, so their quality can be guaranteed. It equally ships parcels worldwide except for very few destinations listed on its platform including Ireland, the United Arab Emirates, Pakistan, Israel, & Mexico.
The vendor offers 2 shipping options:
EMS with tracking, which takes 7–12 working days to deliver parcels to the USA, the UK, Europe, New Zealand, & Australia;
Registered Airmail, which takes 10–18 working days to the mentioned countries.
Both EMS and Registered Airmail are fee-based, but the vendor makes them free on purchases worth $180 and $130, respectively. CB accepts payments made using BTC, PayPal, & credit cards. Check out with cryptocurrency & get a 25% discount. Save more by using available coupons, offers, and discounts.
HighStreetPharma.com
HighStreetPharma (HSP) is a legit e-pharmacy that sells a wide range of genuine health remedies at low prices. It isn't as popular as CB & VBB, but it holds its own when it comes to shopper support as well as loyalty. Rest assured HSP keeps its prices the best on the market, & as usual, all shopper orders are covered with a satisfaction guarantee in case of any failed parcel delivery.
Although HSP ships Revatio & other offered health products globally, there are some countries (posted on its website) to which it doesn't offer reshipments or refunds because of their strict customs & import laws. The vendor fulfills orders via 2 shipping options: EMS with tracking and Registered Airmail. The latter is free on orders worth $150+.
HighStreetPharma accepts credit cards, e-Check, PayPal, Amazon/Walmart gift cards, and Bitcoin. As a pleasant bonus to its clients, it offers a 10% returning customer discount.
What Is the Cost of Revatio?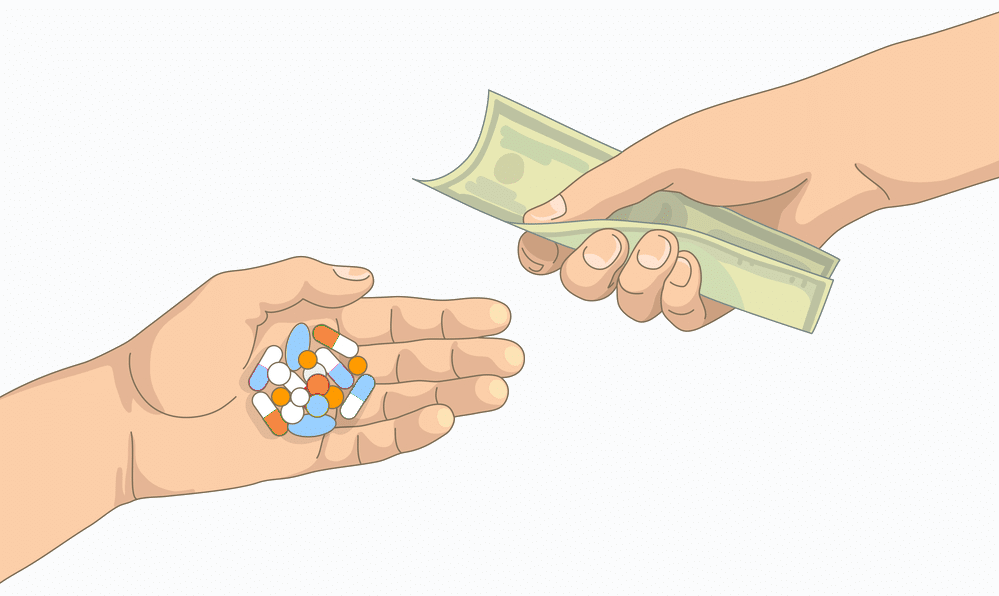 According to the price comparison website GoodRx.com, generic Revatio is covered by most Medicare & insurance plans, but some pharmacy coupons or cash prices may be lower. The lowest GoodRx price for generic Revatio 20 mg is $8.10 [2]. According to Drugs.com, the cost of branded Revatio 20 mg is $54.9 per tab, meaning that a supply of 90 pills will cost you around $4,941 [3].
As for the earlier mentioned e-pharmacies, they offer much lower prices for generic Revatio 100 mg. On CialisBit and ViaBestBuys, a supply of 30 tabs costs $69 ($2.29 per pill). HighStreetPharma offers the same number of tabs at $61.20 ($2.04 per tablet). It's worth noting that the more tabs ordered, the lower the cost!
Revatio Pills vs Viagra
Both Revatio & Viagra contain the same active component – sildenafil citrate. Nonetheless, Viagra is FDA-approved to treat ED, whereas Revatio is certified by the FDA to treat PAH.
Here's a comprehensive table showing similarities & differences between the two meds:
Brand Name
Revatio
Viagra
What med class does it belong to?
PDE5 inhibitor
PDE5 inhibitor
Who is the maker?
Pfizer
Pfizer
Is a generic version available?
yes
yes
What is the generic name?
sildenafil
sildenafil
What form(s) does the med come in?
oral tab, injection, oral suspension
oral tab
What is the advisable

dosage?

20 mg 3 times daily for PAH, 100 mg taken once daily for ED
50 mg taken 30 minutes to an hour before intercourse
How long does it last?
4–5 hours
4–5 hours
Conclusively, Viagra & Revatio are very effective in treating their approved health conditions since they both contain a well-researched & well-tolerated active substance. Viagra is a more popular med than Revatio in the family of PDE5 inhibitors. Although both branded drugs are very expensive, the good news is that there are countless generic versions, which are very affordable – up to 90%+ cheaper than the brand name counterparts.