Cialis and Flomax are two meds commonly prescribed to alleviate enlarged prostate symptoms, also known as benign prostatic hyperplasia (BPH). While the drugs are designed to treat the same medical condition, they belong to different drug classes. In this guide, we reveal what types these meds are, explore their similarities and differences, and discuss which works better to provide a better understanding of their efficacy and safety.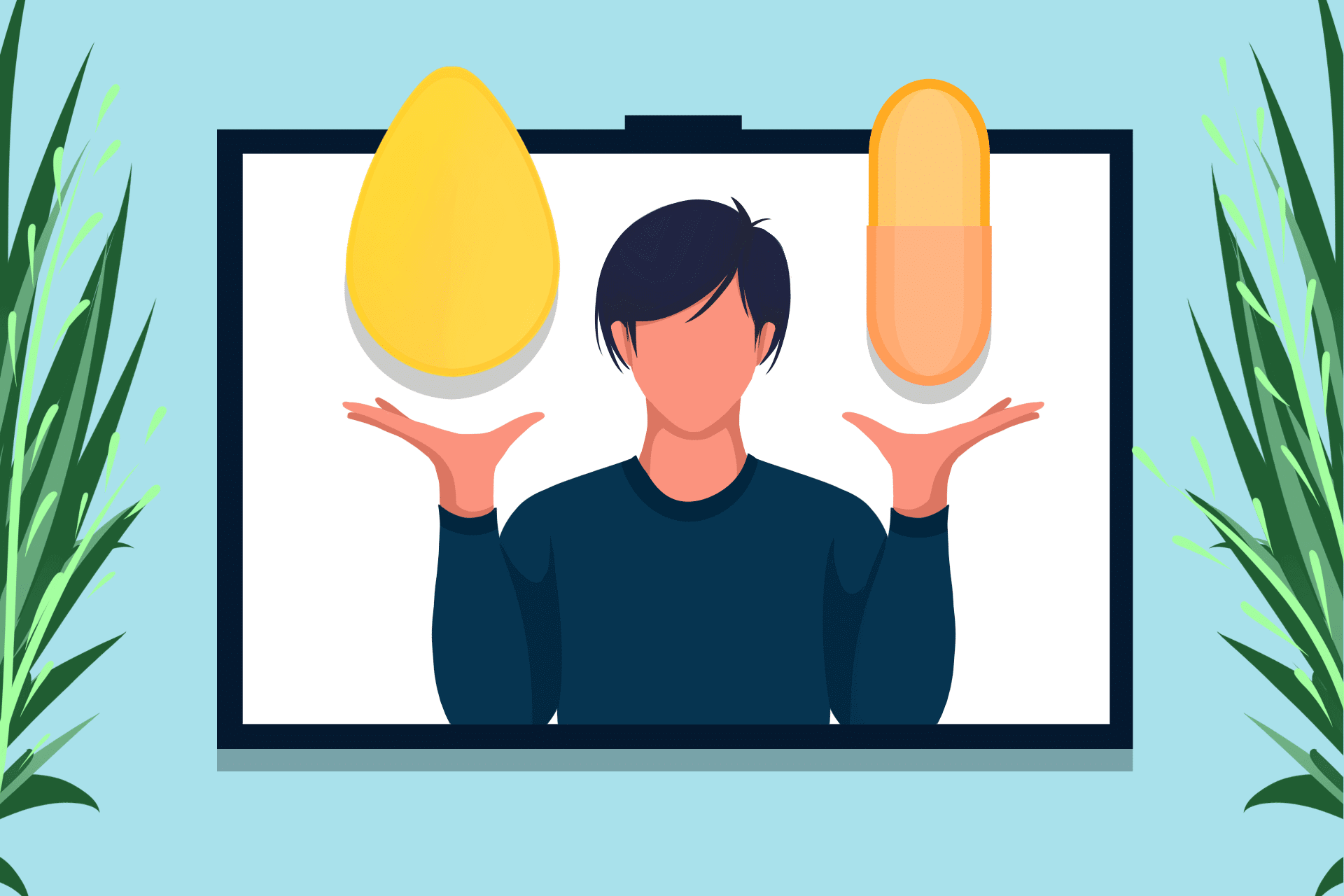 Besides, if you're looking for reliable sources to buy these drugs online, continue reading to discover the recommended pharmacies that offer quality products at low prices. Let's dive in.
What Is Flomax?
Flomax (tamsulosin) is a medicine prescribed to men experiencing symptoms associated with an enlarged prostate. It was discovered and developed by the pharmaceutical company Boehringer Ingelheim. The FDA approved it for the therapy of BPH in 1997 [2]. The drug is also indicated to manage chronic prostatitis and urinary retention.
Similar to Cialis, generic versions of Flomax have become available as the original patent expired [3]. Generic tamsulosin is a more cost-effective alternative to the branded drug Flomax while providing the same therapeutic benefits. The generic version has contributed to increased accessibility and affordability of the medication, making it more widely available to individuals with BPH.
What Is Cialis?
Cialis, also known by its generic name tadalafil, which is its active ingredient, is a med used to treat erectile dysfunction (ED) and BPH. It was discovered by the pharmaceutical company Eli Lilly and Co. in collaboration with Icos Corporation. The development of tadalafil began in the 1990s with the aim to find a longer-lasting and more effective treatment for ED compared to existing meds like the famous "little blue pill," Viagra. After extensive studies and clinical trials, in 2003, the Food and Drug Administration (FDA) approved it for the treatment of ED. In 2011, the agency expanded its approval to cover benign prostate enlargement. The drug is considered effective for the severe degree of chronic prostatitis in patients with BPH [1].
Though Cialis is a popular medication, the race to replace the expensive branded drug has begun. Due to patent expiry, tadalafil is now available as a generic medication. Several pharmaceutical companies entered the market, producing their own generic versions of Cialis using the same active component, tadalafil. This increased competition among manufacturers has led to more affordable options for individuals seeking treatment for ED. This affordability has made it easier for men to obtain the treatment they need without compromising on quality. While generic medications are more cost-effective, they still undergo rigorous testing and must meet regulatory standards to ensure their safety and efficacy.
Comparison of These Drugs
Although both Cialis and Flomax treat the same health condition, benign prostatic hyperplasia, they belong to different drug classes. Cialis works as a phosphodiesterase type 5 (PDE5) inhibitor. By inhibiting the enzyme PDE5, it helps to increase the levels of cyclic guanosine monophosphate (cGMP), which relaxes the smooth muscles in the penile arteries. This relaxation promotes improved blood flow to the erectile tissue, facilitating the ability to reach & sustain an erection when sexually stimulated. The chemical cGMP also relaxes muscle cells in the bladder and prostate, thus alleviating the symptoms of BPH.
On the other hand, Flomax functions as an alpha blocker, blocking the action of norepinephrine on the smooth muscles of the prostate & bladder neck. By doing so, it induces relaxation of these muscles, leading to improved urine flow and alleviation of symptoms associated with an enlarged prostate.
Now, Cialis vs Flomax: Which med should you choose to treat BPH? Certainly, the choice of medication may be influenced by your existing health conditions. Cialis is a suitable choice for men dealing with both BPH and ED, while Flomax is primarily intended for BPH. Instead of abruptly switching to using either of the meds, consult a physician first. Both meds can potentially lower blood pressure, so if you already have hypotension or experience fluctuations in blood pressure, they may not be suitable options for you.
Although Cialis and Flomax are used for the same purpose, it's best to understand the similarities and differences between these drugs. Let's compare them in terms of their key features:
Drug
Cialis
Flomax
What's the generic name?
tadalafil
tamsulosin
Is a generic version available?
yes
yes
What strengths does it come in?
2.5 mg, 5 mg, 10 mg, 20 mg
0.4 mg
What form does it come in?
oral tablet
oral capsule
What's the typical dosage?

2.5 mg as a daily dose
10 mg as an on-demand dose

0.4 mg
When do I take it?
30 minutes before the anticipated intercourse
30 minutes after the same meal every day
How long does it work?
up to 36 hours
approx. 9 to 13 hours for healthy individuals and 14 to 15 hours for most people who actively take the med
What is the duration of treatment?
long-term
long-term
While both meds offer benefits in the treatment of BPH, they differ in terms of their mechanisms of action, dosage strengths, and timing of effects. It is important to note that both meds are generally taken on a long-term basis for the best results.
Best Places to Buy Generic Cialis and Flomax Tabs
When purchasing generic Cialis and Flomax tabs online, ensure that you are dealing with reputable and legitimate pharmacies. Fake online vendors exist, selling counterfeit or substandard products that may pose potential health risks. To protect yourself and ensure the authenticity and quality of the medications you buy, it is essential to exercise caution and order from trusted sources. ViaBestBuys.com and CialisBit.com are the top 2 online vendors that offer over-the-counter Cialis & other ED meds at an affordable retail price.
ViaBestBuys and CialisBit are reputable online pharmacies known for their excellent customer service and 24/7 availability. They offer fast delivery, reasonable prices, and a customer experience comparable to popular online retailers. Both vendors ship orders to many parts of the world using international shipping. Besides, they offer US domestic shipping via USPS Priority Mail, which takes 3 to 4 days or even overnight. They provide discounts and coupons, including free shipping and a 25% discount on Bitcoin payments. The vendors have a satisfaction guarantee, meaning that they offer a refund or free reshipment for missing, damaged, or significantly delayed orders. They accept various modes of payment, including major credit cards, PayPal, & crypto, and provide free Cialis or Viagra soft tabs for returning customers.
How to Take These Pills Safely?
The recommended dosage for Flomax is one 0.4 mg capsule taken orally once daily, usually 30 minutes after the same meal each day. If you haven't taken the drug for a few days, consult your doctor before resuming. Avoid taking it if you are allergic to any of its components. Inform your physician about any medical conditions you have, such as liver or kidney disease and hypotension. Be cautious when engaging in activities that require alertness until you are aware of how Flomax affects you, as it may cause a sudden drop in blood pressure when standing, particularly after the first dose or when changing doses. Besides, take this med directly as directed by your physician & don't increase or decrease the dosage without your physician's advice. Also, don't crush, chew, or open tamsulosin capsules.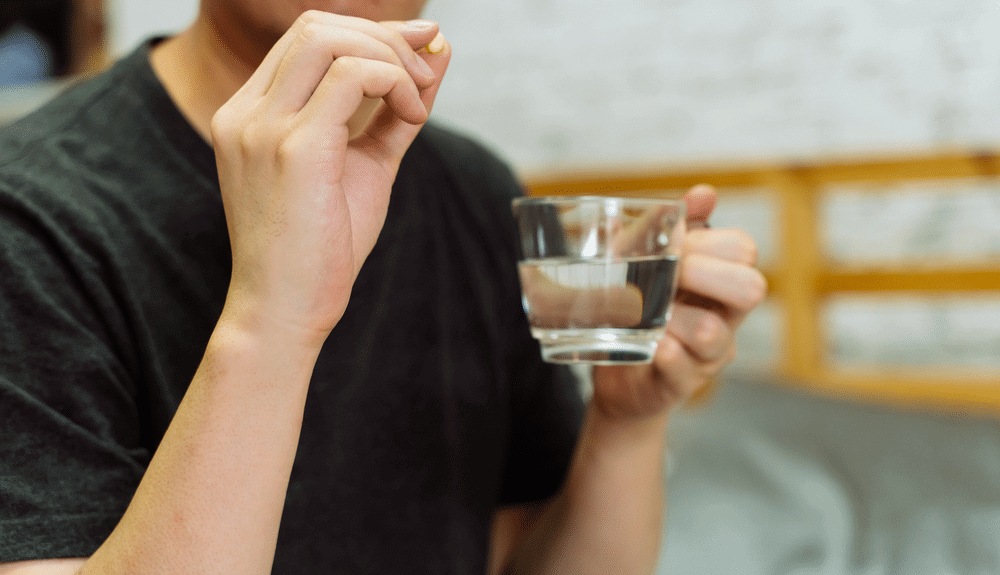 As for Cialis, the recommended dosage of the med depends on the condition being treated. For ED, it is typically taken as needed if using the higher doses (either 10 mg or 20 mg), about 30 minutes to 2 hours before the anticipated intercourse. In certain cases, particularly for individuals seeking continuous treatment for ED, a small dose of tadalafil (2.5 mg or 5 mg) may be prescribed for daily use. These lower doses allow for consistent levels of the med in the body, enabling spontaneous sexual activity without the need to plan around the timing of taking the medication [4]. However, note that it requires sexual stimulation to start working. On the other hand, the recommended daily dose of tadalafil for treating BPH is 5 mg. You should pop the tablet at approx. the same time every day. It may be taken with or without food. Before popping a tadalafil tab, inform your physician about any medical conditions you have, including kidney or liver disease, hypotension, heart conditions, recent strokes or heart attacks, and eye problems.
Cialis vs Flomax: Side Effects
Both Cialis and Flomax can induce side effects, although the specific negative effects and their likelihood can vary between individuals. Common adverse effects of the ED med may include headache, indigestion, muscle aches, back pain, facial flushing, and nasal congestion. Tadalafil may also cause shortness of breath and dizziness. These negative effects are usually mild & transient, resolving on their own without medical intervention. However, if these side effects persist or become bothersome, consult your physician.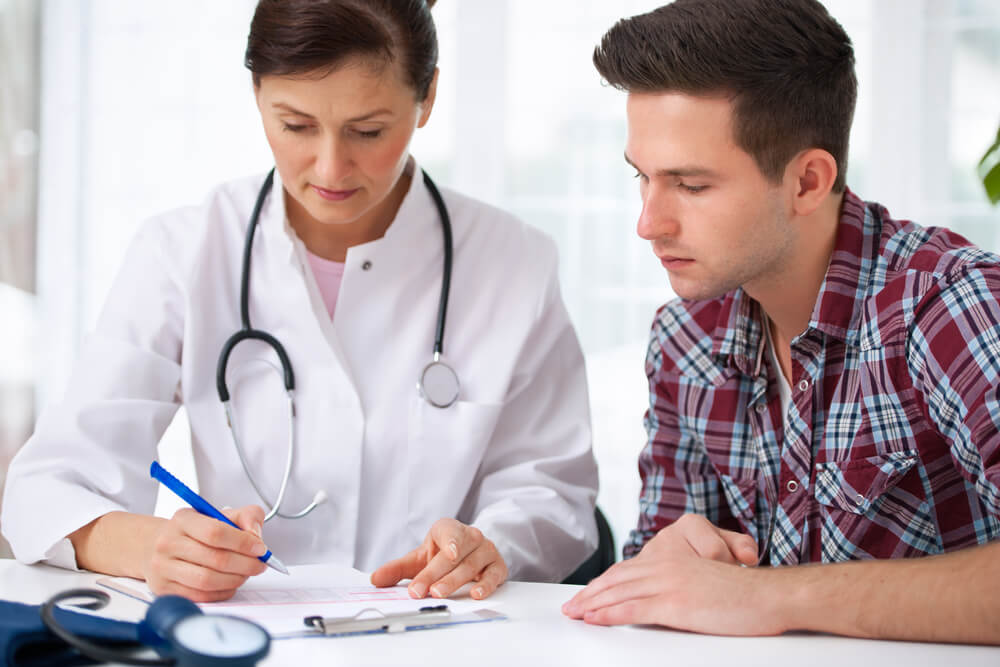 While severe negative effects with Cialis are rare, be aware of them and seek immediate medical attention if they occur. Some of the severe negative effects linked with tadalafil include [5]:
priapism;
hearing loss;
vision problems;
allergic reactions such as itching, rash, swelling, severe dizziness, or difficulty breathing.
On the other hand, typical negative effects of tamsulosin may include nausea, abnormal ejaculation (such as decreased semen volume), lightheadedness, and a runny or stuffy nose [6]. Flomax can cause a sudden drop in blood pressure upon standing, which may result in dizziness or fainting. To minimize the risk of this negative effect, rise slowly from a sitting or lying position.
Note that Flomax can rarely cause severe adverse effects. Below are some of them:
priapism;
allergic reactions like itching, rash, swelling, severe dizziness, or difficulty breathing;
intraoperative floppy iris syndrome (IFIS).
Most individuals who take Flomax experience only mild and transient adverse effects, if any.
What Drugs Interact with These Tabs?
Both Cialis and Flomax can interact with certain meds if coadministered. Avoid taking these types of drugs while on Cialis [7]:
nitrates: Popping Cialis with nitrates, such as nitroglycerin or isosorbide mononitrate, can cause a severe reduction in blood pressure. Concurrent use of both meds is contraindicated and can be life-threatening;
alpha blockers: Combining Cialis with alpha blockers, such as doxazosin or terazosin, can also cause a significant drop in blood pressure;
other treatments for ED;
antifungals and antibiotics: These drug classes can augment the blood levels of Cialis, leading to an increased risk of negative effects.
Before taking Cialis, inform your healthcare provider about all meds you are currently taking, including prescription, non-prescription, and herbal supplements. Avoid consuming grapefruit or grapefruit juice while taking the ED med, as it can increase the levels of the active ingredient in your bloodstream and potentially lead to negative effects.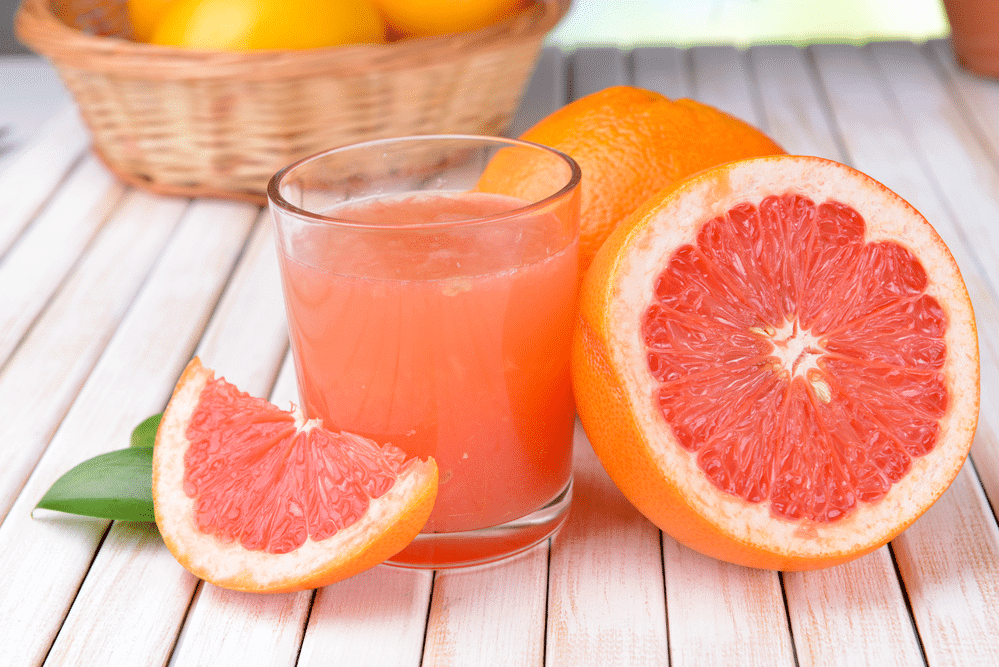 Flomax is not suitable for individuals who are allergic to any of its components. It should not be taken in combination with certain drugs that inhibit the CYP3A4 enzyme, as this can affect the concentration of the drug in the blood and potentially increase the severity of side effects.
Discuss your medication history with your healthcare provider, especially if you are taking any of the following meds [3]:
alpha blockers;
anti-arrhythmia drugs;
antifungal drugs;
anti-tuberculosis drugs;
ED meds;
antibiotics;
HIV protease inhibitors;
certain antidepressants.
Additionally, Flomax may interact with angina meds like Ranexa and hepatitis C drugs like Viekira Pak. Notify your doctor of all the meds you're taking, including prescription meds, over-the-counter pills, vitamins, and herbal supplements, before starting treatment with this medication.
Conclusion
Cialis and Flomax are approved to treat the same medical condition, an enlarged prostate. However, Cialis has additional approval for treating ED. The choice between both meds depends on your condition and personal factors. Consulting a physician is crucial to assess the specific condition, consider other medical factors, and receive personalized recommendations. Factors such as symptom severity, underlying health conditions, drug interactions, and personal preferences are taken into account to determine the most suitable treatment option. When purchasing these meds online, be cautious of fake vendors and only order from reputable pharmacies such as ViaBestBuys and CialisBit. These vendors offer quality ED meds at an affordable price.
References:
Cialis FDA Approval History. Retrieved: July 10, 2023. Drugs.com.
Medication Errors Associated with Flomax and Volmax. Retrieved: July 10, 2023. Fda.gov.
Facts About Flomax (Tamsulosin). By Michael Bihari. Medically reviewed by Violetta Shamilova. Updated: January 7, 2023. Verywellhealth.com.
Cialis Dosage Guide. Medically reviewed by Drugs.com. Last updated: April 25, 2023. Drugs.com.
Cialis Oral: Uses, Side Effects, Interactions, Pictures, Warnings. Retrieved: July 10, 2023. Webmd.com.
Flomax Side Effects. Medically reviewed by Drugs.com. Last updated: June 11, 2022. Drugs.com.
Cialis – Tadalafil Tablet, Film-Coated. Retrieved: July 10, 2023. Uspl.lilly.com.