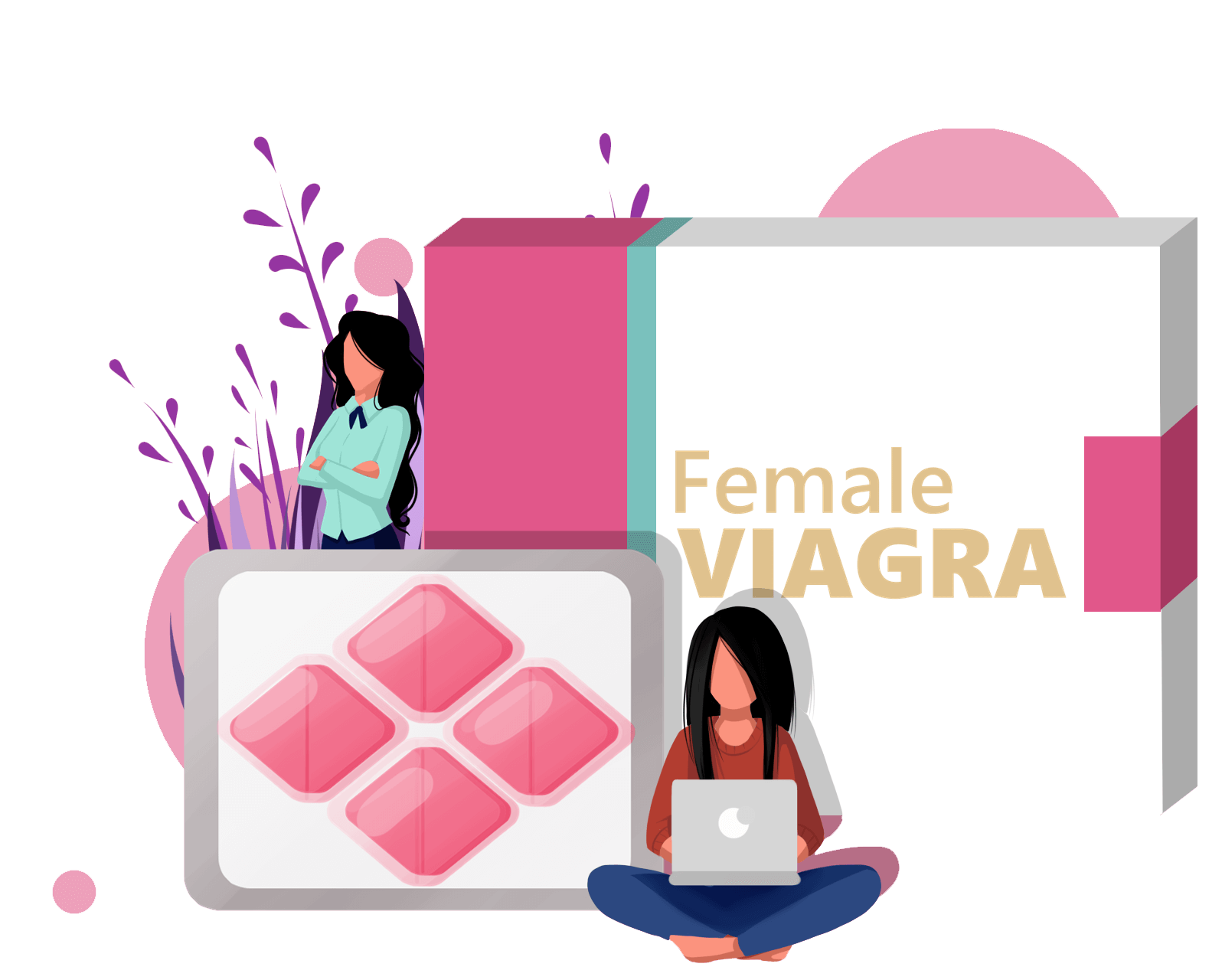 Research done depicts that the sexual desire for many women goes up & down as they age. Due to some contributing factors, the sexual desire is vehemently lost exposing many women to lead a hurtful sexual life – and possibly the undesired outcome with her man. Medically, it's a condition commonly termed as a hypoactive sexual desire disorder (HSDD). Joyfully, there is an ultimate remedy that women prefer to using supplements.
This ultimate beginner's guide has excellent pointers on how "female Viagra" helps women lead a happy and fulfilled sexual life. Find out what this drug is and whether it might boost your sex.
Main Info About Female Viagra and Why Is It So Popular?
Viagra – containing sildenafil as an active ingredient – was primarily used to give men the ideal penile erections by treating the underlying erectile dysfunction. Doctors realized its efficacy and how it works in the male body, but how about women? According to certain research done by the Department of Urology, University of California-Los Angeles Medical Center, results show that sildenafil is effective & well-tolerated in postmenopausal women with FSAD and without concomitant HSDD or contributory emotional, relationship or historical abuse issues [1].
For many women, sexual desire is often related to changes in relationships, stress, significant life events, diabetes, multiple sclerosis (MS), and physical changes like pregnancy and menopause. Women usually go through various sexual health problems such as lack of libido, challenges becoming aroused or lubricated, lack of orgasm or delay in achieving it.
Realizing this condition, the Food and Drug Administration (FDA) has approved some meds to treat these problems. Drugs, which have successfully passed this approval are Vyleesi (bremelanotide) and Addyi (flibanserin). The latter drug was originally developed as an antidepressant – a non-hormonal medicine used to treat HSDD in women who have not yet reached menopause. Notably, HSDD is characterized by low sexual desire and flibanserin among other meds has emerged to effectively treat this condition [2].
However, approved meds work the same way as "female Viagra" – a catchy term for a potent drug not approved by the FDA for women to use but have approved sildenafil for erectile dysfunction. Nonetheless, it has been prescribed off-label for women with a low sex drive.
Due to the above-mentioned reasons, women would seek out a Viagra, like medicine (with effects like that of rectifying male impotence) as they approach middle age and beyond, it's not an uncommon experience for them to observe a decrease in their overall sex drive.
Problems associated with low sex drive account to about 10% of adult women [3]. These conditions are characterized by symptoms such as:
limited or lack of sexual thoughts, fantasies or interest;
low or no response to sexual stimulation;
inability to maintain interest in sexual acts;
increased feelings of incompetence, frustration, or worry due to a lack of sexual interest or arousal.
However, with the right treatment, "female Viagra" gives an increased amount of arousal sensations, vaginal lubrication, and orgasm. Women with secondary female sexual interest/arousal disorder (FSIAD)-associated disorders (such as diabetes) reported no increase in desire or enjoyment. Nonetheless, treatment with Viagra significantly gives women a higher chance to reach orgasm. But, Viagra cannot increase desire in women just like it can't in men – there is only a positive result in regard to physical arousal.
Sildenafil as the most popular medicine for sexual dysfunctions does a lot of things for human health. Being the first breakthrough med discovered by accident, it's the ultimate relief for men with impotence and now it is the go-to option for women with low sexual desire [4].
Another benefit of "female Viagra" is that it can be used for fertility treatment and period pain remedy. A trustworthy source discovered the benefit of treating female fertility. Infertility can be linked with several conditions, especially the lining of the uterus being too thin for the egg to implant. But "female Viagra" is hoped to prove its effectual usefulness in thickening the lining of the uterus to boost the chances of pregnancy [5].
Although a small percentage of women could be affected by the monthly period, it may become less painful under the influence of "female Viagra". This was hypothesized by the researchers at the Penn State College of Medicine. They have strongly believed that sildenafil's impact on blood flow qualified it as a possible remedy for menstrual problems – such as period pain and cramps. Unfortunately, it is not substantial research, so more trials and investigation of this benefit are needed to fully verify the effects of taking "female Viagra" [6].
Who Manufactured These Pills?
"Female Viagra" is a general term used for some meds to treat female low sex drive. Cindy Eckert (Whitehead), an American entrepreneur built and sold two pharmaceutical companies. Notably, the big company – Sprout Pharmaceuticals, Inc., is the creator of "female Viagra" [7].
Before being approved, speculation arose on how this med could effectively treat female low sex drive. But scientists knew how this drug worked and manufactured it with the hope of selling it. At first, its sales didn't pick up as there were questions about its effectiveness and convenience.
According to a prescription, it came as a daily dose for women requiring abstinence from alcohol. Still, the dismal results of doubting this med have come as a surprise when FDA verified various trials and overwhelmed by the great outcome compelled the approval process [8].
Women's Viagra: Where to Get Online?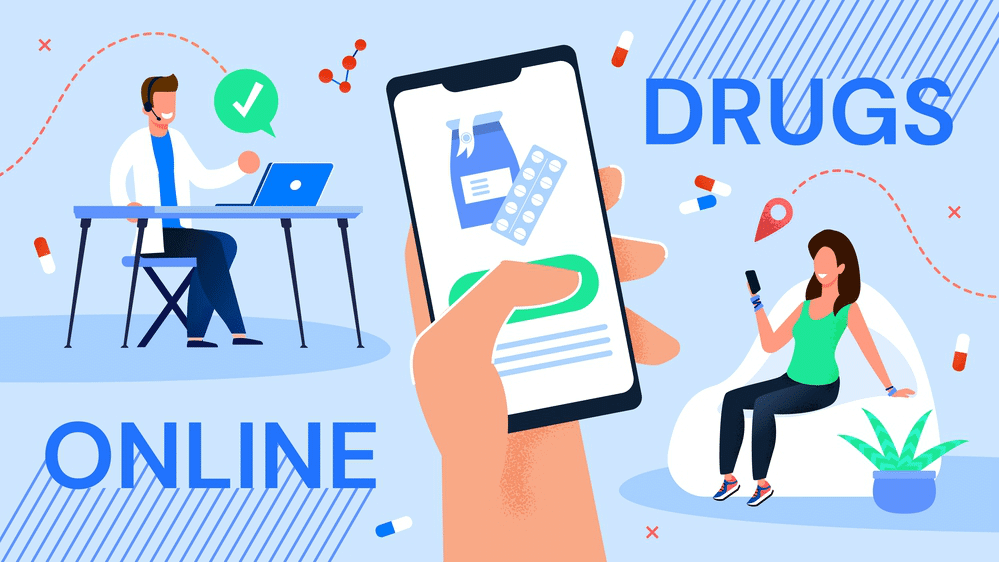 Be sure to consult your doctor if you would like to try using this medicine for low sex desire. Once approved to use this med, you have to choose where to buy it online with or without a prescription. Don't worry, quality and approved meds are sold from the following e-pharmacies.
Note that Viagra is the most counterfeited med in the word. And "female Viagra" could be next. Precaution should come in handy and it's necessary to buy genuine meds from legit and trusted online drugstore; the question of privacy is also solved by these vendors.
ViaBestBuys.com
For most people – both men and women, ViaBestBuys is gaining popularity as an online drugstore selling various meds to treat male impotence and female low sex drive. It's not by surprise how this vendor works. It's a legit vendor only selling genuine meds sourced from approved & reliable manufacturers.
"Female Viagra" from this drugstore is priced at the lowest manufacturing cost compared to some other online vendors that can price this medicine slightly higher.
ViaBestBuys ships its medicine globally except a few listed countries including Canada, Mexico, South Africa, and Brazil among others.
It offers two delivery options:
Standard shipping, which takes 10-18 business days at a charge of $39; free for orders over $130;
the Express Mail Service (EMS) taking from 7 up to 10 business days and worth $49, but free for orders above $180.
In case your "female Viagra" package or other product is held at the customs, ViaBestBuys fulfills what it promises. It will have it re-shipped or will offer you a full refund – whichever you prefer.
What's more from this e-pharmacy? Unlike earlier days where the payment was somehow complex, in today's advancement of the monetary system and the emergence of various payment options from ViaBestBuys, you can check out with PayPal, a credit card, American Express, and, most interestingly, with Bitcoin (BTC). Several customers use BTC which earns them a whopping 35% discount.
That's not the end of the product discount. You can still save more with ViaBestBuys time-to-time exclusive customer-tailored price-reducing experiences such as discounts, coupons, and offers. If you are looking for the cheapest "Female Viagra" e-pharmacy, ViaBestBuys is the ultimate vendor that you should definitely consider.
CialisBit.com
This domain name says it all. It's a unique e-pharmacy that helps women and men experiencing various sexual health conditions get quality and approved meds sourced from legit manufacturers. Customers have rated and recommended this vendor as it offers various approved generic meds including Viagra, Cialis, Stendra, Staxyn, and other male impotence pharmaceuticals as well as pills such as Viagra for women.
Like ViaBestBuys, this vendor sells its pharmaceuticals at a low cost. It does not involve itself with price hiking like what most online drugstores do. In regards to getting genuine and quality "female Viagra", CialisBit sources its drugs only from the right manufacturers that are approved to sell health products.
That's enough to say. However, people like doing business with e-pharmacies that fulfill their shipping needs. Apart from enjoying various price-reducing experiences such as offers, coupons, and discounts, you can save 25% off your total cost when checking out with BTC.
That's not all! Payment is another factor to consider. One can also pay with PayPal or any major credit card.
How about their shipping methods and time? It's a highly trusted online vendor that has accumulated excellent reviews due to its ultra-fast worldwide shipping. However, due to strict customs laws, delivery to Canada and some other countries (less than 10) is not possible.
CialisBit delivery of "female Viagra" and other ED meds is free for orders over $130 for standard shipping, which takes 10-18 business days. Also, the EMS delivery option, which takes 7-10 business days, is free for orders over $180.
HighStreetPharma.com
As a legit and trusted e-pharmacy, it proves itself by offering a wide range of health treatments from different categories including ED, HIV, weight loss, hair loss, diabetes, and a lot more. As the drugstore states, its products including Viagra are genuine as it sources them from approved manufacturers. However, the payments are ought to be made with a gift card or crypto.
HighStreetPharma delivers its products to most parts of the world. However, unlike CialisBit & ViaBestBuys, it does not guarantee 100% delivery to some listed countries (more than 30) due to various country-specific strict customs. If by fate your package failed to be delivered to destinations mentioned on its website, this vendor does not offer refunds or reshipments. Be sure to check from the countries labeled from its site and verify with its excellent customer support if it can ship to your country.
Also, this e-pharmacy offers two shipping options:
the EMS – which takes 7-14 days;
Airmail – taking 14-21 days.
This legit and trusted online vendor provides free Airmail shipping for ED orders above $150.
PureRxPills.com
It's an e-pharmacy with a seamless & excellent way of checking out. Like the aforementioned e-pharmacies, PureRxPills does its business by satisfying customers with approved, genuine, and quality meds at affordable prices. Ordering "female Viagra" or other pills from this vendor is simple and fast. It promised a secure and protected shopping experience.
As stated on its website, PureRxPills is highly rated among the top-10 e-pharmacies, having nearly five thousand positive customers' reviews and testimonials.
And that's not all! PureRxPills functions on a prescription-free basis. But, one needs to fill in the questionnaire that is forwarded to a licensed physician to assess the client's health condition. It also provides a convenient and secure payment process that favors many clients by accepting Visa and MasterCard.
Buying pharmaceuticals including female Viagra from this supplier is 100% risk-free and its global delivery is ultra-fast.
As stated, most of the purchases made from this drugstore are eligible for free worldwide delivery using Registered Airmail. Nonetheless, unlike the aforementioned e-pharmacies, PureRxPills has no list of countries it does not deliver to, so one has to contact customer service in case of any questions.
What Is a Cost of Female Viagra?
Unlike the famous little blue pill – Viagra for men costs a bit higher for a brand-name drug, its generics are extremely lower – less than $3 per pill.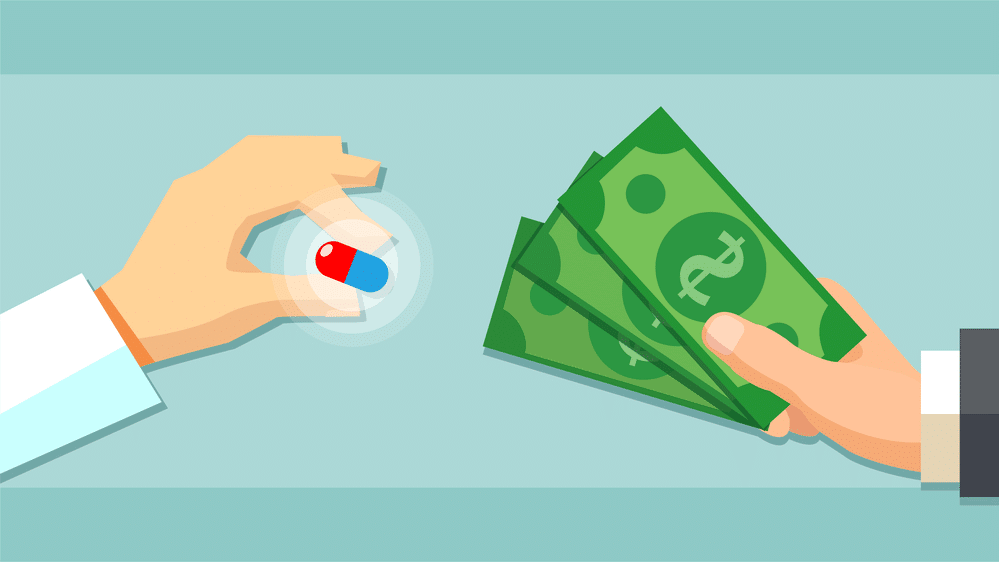 Now that "female Viagra" is relatively new to the market under the brand-name Addyi®, a libido pill for women, its price has not yet been established.
However, Sprout CEO Cindy Whitehead said that while the cost of this medicine has not been finalized, it should be priced similarly to a month of male Viagra pills – which is around $400 a month.
That's not all, though. With the need for cheap medicine, Whitehead expected those female patients with insurance coverage would only need to pay about $30-$75 a month in copays [9].
Nonetheless, the generic version of this med is now available. Not everyone can use a copay and this program is not available globally. The ultimate solution is to get the same drug – with equal formulation and efficacy available as a generic version – that is "female Viagra". Its prices are extremely favorable to every woman in need of this drug.