The high effectiveness of Viagra is the reason why millions of men with erectile dysfunction (ED) use this medication. It has also emerged as one of the most counterfeited drugs globally since being generic. And if you try to order Viagra from the e-pharmacy you chose, especially if it is incredibly cheaper than expected, you could be getting fake tablets filled with potentially toxic chemicals. Indeed, medications are extremely cheap when they're fake.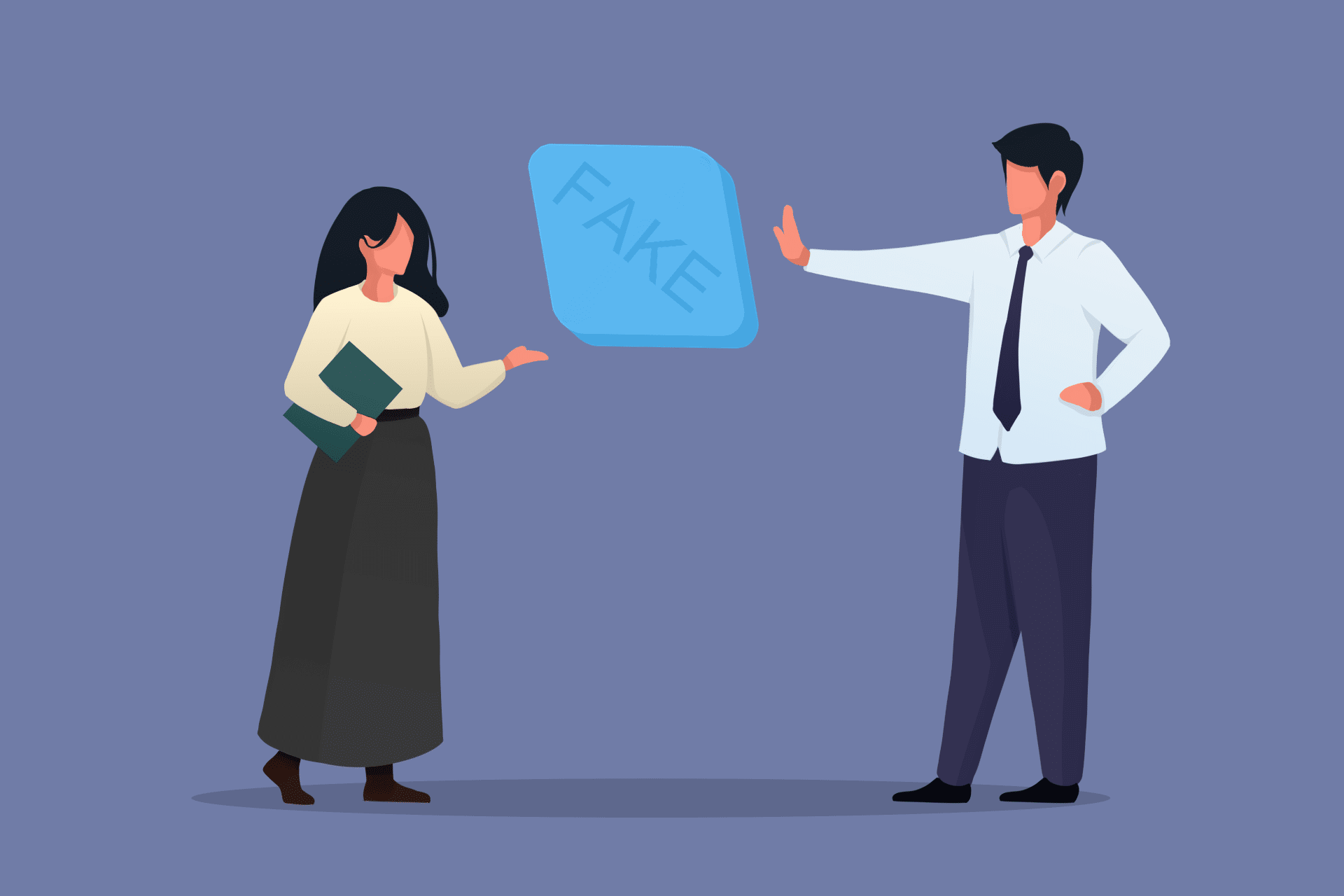 Now let's get to know about fake Viagra, how it looks like, risks and negative effects associated with it.
What Is Fake Viagra?
The term "fake" is becoming popular in the realm of the Internet, especially regarding ED meds. Fake Viagra is becoming more popular than any other male sexual dysfunction medicine. The guys behind promoting the fake medication are in the forefront, marketing it with positive "power words" that make it difficult to notice its dangers until it enters an individual body.
Even so, a lot of men from all walks of life experiencing sexual dysfunction are still going online to get Viagra (with sildenafil as its active ingredient) or one of its generics. Maybe these men rush for the savings or convenience. Or because they're embarrassed and afraid to consult a doctor. Either way, it's not hard for them to find Viagra tabs on the web.
The main problem is that a lot of websites aren't regulated at all & could potentially sell fakes with wildly varying ingredients from pack to pack. Their core reason? Just to get your money while harming your health!
Pfizer, an original manufacturer of Viagra, has already identified fake versions of the famous blue pill in 111 countries. The circulation of the counterfeit drug since it went generic has received a massive boost from online pharmacy sales, and it is estimated that nearly 80% of generic Viagra bought online is fake [1].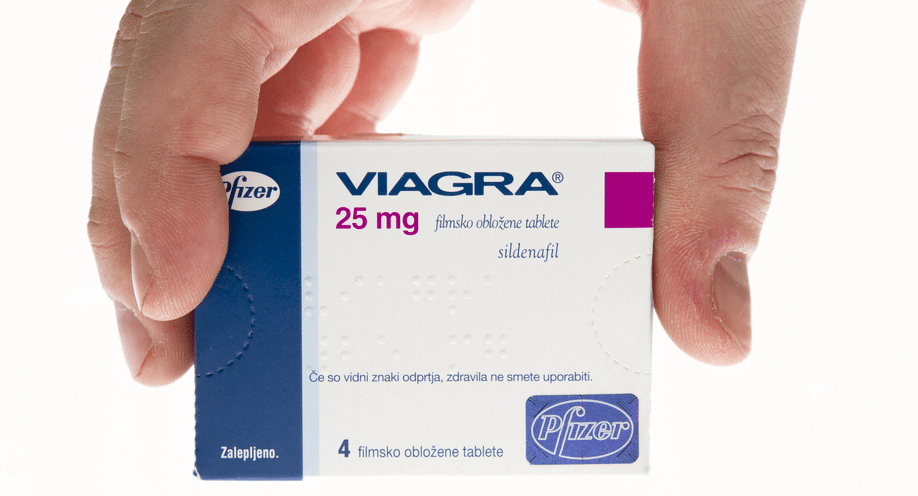 So fake Viagra is the one with dangerous chemicals. According to a 2013 article on Forbes.com, the scientific testing on some of the counterfeit Viagra meds seized by authorities found that the tabs contain a variety of potentially dangerous substances [2]. Among the ersatz ingredients added to the pill are blue printer ink used as a dye to make fakes look like real Pfizer's Viagra, amphetamine, drywall & plaster, and the antibiotic metronidazole.
In some instances, the illegally produced Viagra can contain sildenafil.
However, most often the amount of this ingredient is too little to be effective. Worse yet, some pills may have dangerously high levels of sildenafil. Taking such a tablet could trigger a heart attack or any other related health condition.
In the news, Viagra's black market trade has risen to historic heights. There has been a surge of 980% in the amount of fake and unlicensed Viagra seized in the UK since 2013. In the year to March 2018, the Medicines & Healthcare Products Regulatory Agency (MHRA)seized approx. £17 million worth of counterfeit Viagra in raids carried out across the United Kingdom at British ports, depots as well as suspected dealers' homes [3].
A spokeswoman from MHRA voiced that meds purchased outside the regulated supply chain may contain dangerous ingredients with devastating consequences to the user's health. Fakers have no interest in the patient's health & wellbeing; they are only concerned with making huge money [3]. It is a lucrative business due to the continued high demand for meds & low production costs.
Indeed, various sources gave a rough estimate of the proportion of counterfeit meds sold online – from 44% to 90%. Of males who purchase prescription-only meds for ED over the counter, about 67% do so using the Internet – an alarming hub where fake products are rampant [4].
What Does Fake Viagra Look Like?
If you wonder how to tell the difference between fake and legitimate Viagra, pay attention to the appearance of the tablet: real Viagra® has a genuine Pfizer logo on one side. If your pill doesn't have it, it might be a fake or a generic version. Some fakers try to imprint the logo but lack some details that are hard to determine, particularly the 'f' symbol. The passion to identify the real drug is very complicated. Fakers are wise in terms of drug's look to make it hard to notice it's fake.
The 'f' of the "Pfizer" text engraved into real Viagra® doesn't thin out until near the top of the letter, above the fork. Mostly, the 'f' of a counterfeit tablet tends to thin out much lower, below the fork.
Also, be sure to examine the text on the back of the pill. There you should find the characters 'VGR' followed by the strength of the tablet, i.e., VGR 100 mg, that's engraved into the tablet. If they are missing, this is a sure-fire way of confirming the fake pill. However, even if they are present, examine the imprinted characters closely. The leg of the letter 'G' on the real tab must be short, whereas the leg on fake pills is much longer & protrudes further into the 'G'.
The Pfizer's Viagra® tab should always be light blue, with no color variation at all on either side. Counterfeit product can have one face that is darker than the other, even though the color difference is often very slight in such cases.
Although the U.S. Food and Drug Administration (FDA) approved Viagra in the dose strengths of 25 mg, 50 mg, and 100 mg, there are versions of 150 mg and 200 mg sold by some online pharmacies. Such doses may indicate that the drug is counterfeit. Be wary about that.
Despite such assurance, consider that fakes come in various forms as well as looks and have different packaging, and the only way to know you are getting the right med is to order it from a trusted healthcare provider or a legitimate online pharmacy that works by selling real pills. Test every vendor for its legality before hitting the purchase button.
Risks and Side Effects Associated with Fake Viagra
Some generic meds, produced from various pharmaceuticals that are completely unregulated, make it difficult to know how fake Viagra is made or indeed what it contains.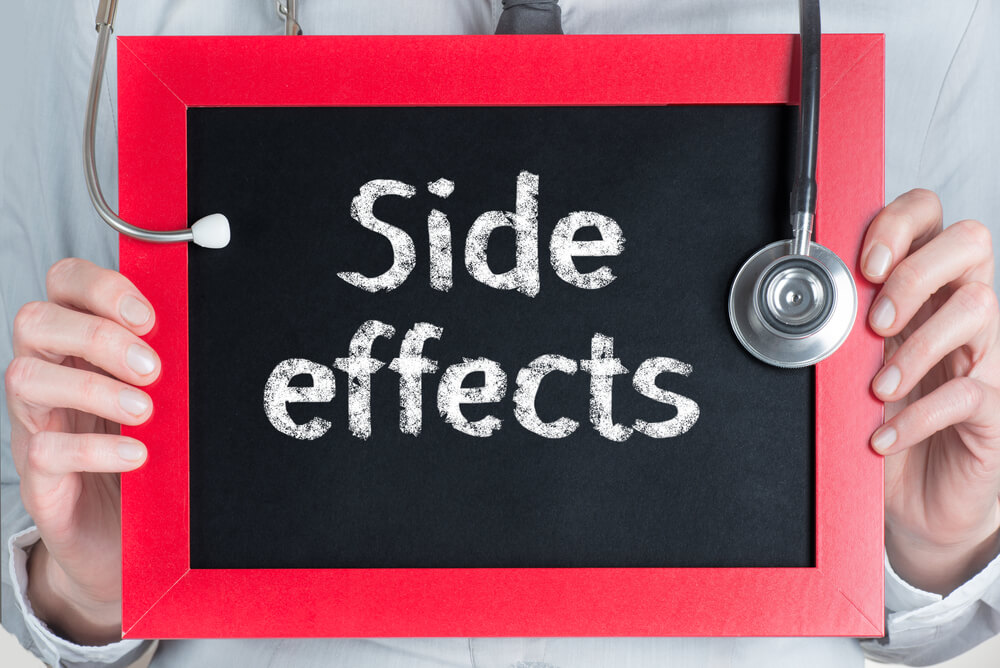 According to several people taking medications, they don't know they're taking fake meds and unknowingly put themselves in extremely dangerous situations [5][6]. The unwanted dangers and risks associated with consuming counterfeit meds not knowing what's inside it are complex. The core reason for this is that the drugs sold particularly by online pharmacies are unregulated and created using unsafe pharmaceutical practices. Due to this, since the chemical substances added to the drug are invisible, there's no way of knowing what each tablet contains.
The locations in which fake or low-quality products are made are often unhygienic & may expose the medicines to toxic chemicals. Indeed, fake Viagra tabs themselves are laden with toxic ingredients as earlier mentioned. Without the dosage of genuine Viagra's active ingredient and without going through rigorous tests, any given tablet can itself be dangerous. In some cases, it may lead to death by Viagra. Also, sudden dosage changes that are common in fake medications can be dangerous if you are used to a lower Viagra dose. In the absence of recommended regulation, fake generic ED pills may not contain sildenafil active ingredient at all.
Ingesting fake Viagra may not treat impotence but can lead to serious side effects. Your health responds to hazardous meds differently, and this can claim your life. Some negative effects expected from taking counterfeit Viagra include visual problems, dangerous changes in blood pressure, fainting, and even heart problems. Indeed, if you take a counterfeit tab, you have no idea of what you're exposing your body to, and side effects can be extremely risky.
Conclusion
Now you know about fake Viagra. Don't be fooled by counterfeit meds. Your health is chiefly important, and getting proper remedies to treat a health condition is highly recommended. Make sure you acquaint yourself with how real Viagra looks like. Although the fake can be hard to differentiate from the original version, we recommend that you pay attention to the appearance, shape, color, and dosage of the pills.
One important point! Don't order sildenafil tablets from e-drugstores that don't clearly state the source of its meds. The best suppliers that offer genuine Viagra and other ED pills are ViaBestBuys, CialisBit, and HighStreetPharma.com, among others.
References:
Facing off Against Counterfeit Online Pharmacies: Pfizer Launches New Purchasing Website to Help Alleviate the Guesswork Around Buying Legitimate Viagra® (sildenafil citrate) Online. Published: May 5, 2013. Pfizer.com.
Up to 77 Percent of Viagra Bought Online May Be Fake, and Possibly Dangerous, Research Shows. By Melanie Haiken. Published: September 12, 2013. Forbes.com.
Fake 'Viagra' floods UK clubs and pubs after hitting black market. By Adam Smith. Published: February 25, 2019. Metro.co.uk.
Counterfeit phosphodiesterase type 5 inhibitors pose significant safety risks. By G. Jackson, S. Arver, I. Banks, and V. J. Stecher. Published: March 2010. Ncbi.nlm.nih.gov.
The dangers of sexual enhancement supplements and counterfeit drugs to "treat" erectile dysfunction. By Jason Chiang, Faysal A. Yafi, Philip J. Dorsey, Jr, and Wayne J. G. Hellstrom. Published: February 2017. Ncbi.nlm.nih.gov.
WHO | Counterfeit medicines (pdf). Revised: February 2006. Retrieved: December 4, 2020. Gphf.org.