The great vape of erectile dysfunction (ED) medication began in 2018. Has the Food and Drug Administration (FDA) recommended it? Since its crackdown, HelloCig Electronic Technology Company emerged selling e-liquid that it claims the product can help with ED began a warpath with the FDA.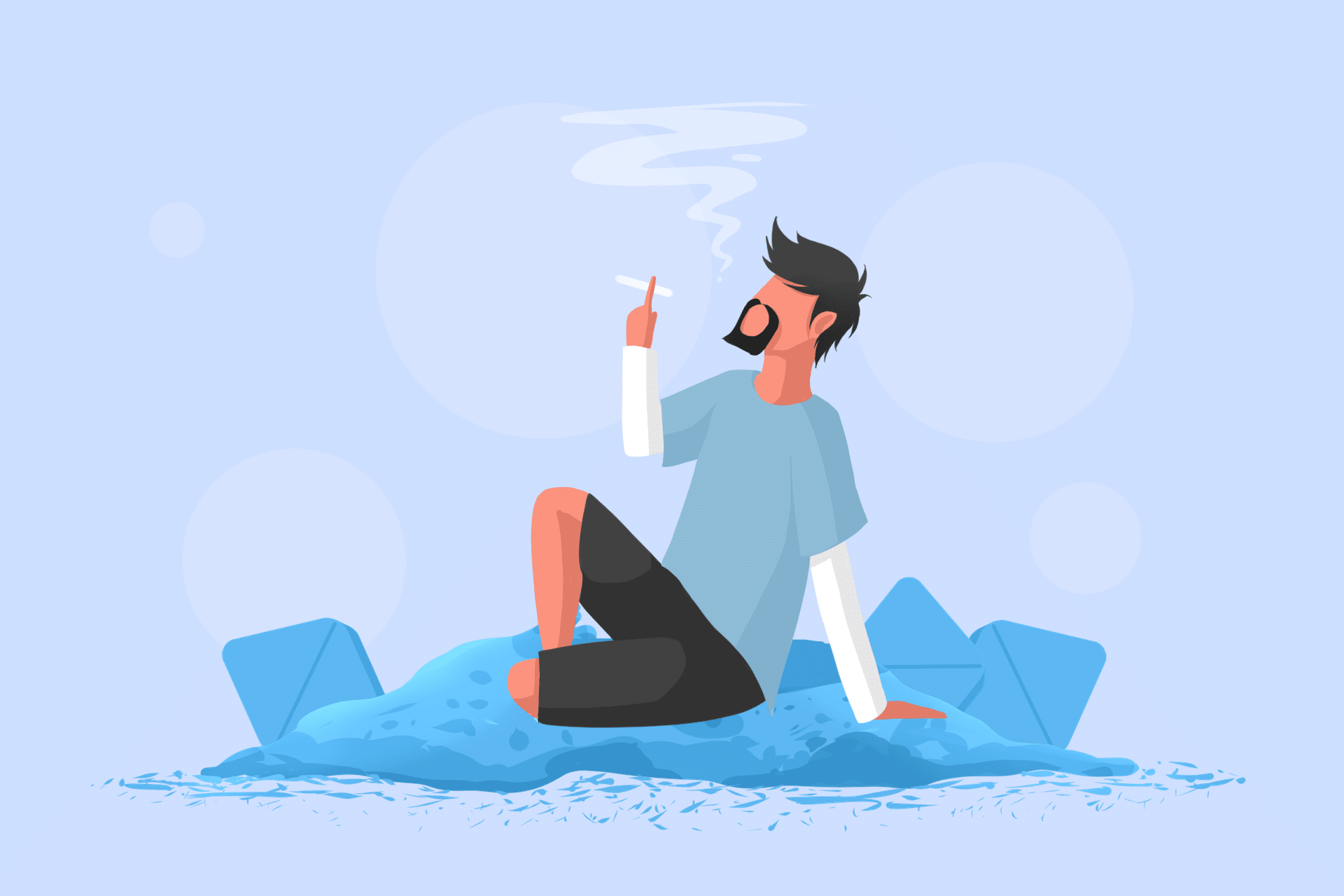 HelloCig Electronic Technology sells an e-liquid known as E-Cialis having tadalafil, the active ingredient approved in Cialis medication, and another drug marketed as E-Rimonabant containing sildenafil, the active ingredient approved in Viagra that's claimed as an unapproved anti-obesity medication.
The FDA hasn't approved those branded drugs to be sold over the counter. Now the question: Is smoking ED medication safe? Can you smoke it? What's the danger of smoking it?
Here are the tips of what you should acquaint with if considering vaping an active ingredient that solves the ED problem is safe for you.
Can You Smoke Viagra Pills?
If Viagra is taken using any means, it will do what it was designed to do & what it is prescribed to remedy – either to lower arterial blood pressure in the Primary Pulmonary Artery Hypertension (PPAH) or treat ED.
PAH is higher than normal blood pressure in the blood vessel that transports blood from the heart to the lungs – scientifically known as the pulmonary artery.
Whether a man or woman takes Viagra, its effect is the same. Sildenafil is not a mood enhancer, not an aphrodisiac, does not enhance sexual desire or libido, and it does not make intercourse more intense.
The original pharmaceutical company marketed sildenafil as an approved prescription medication to both men & women with PPAH. However, sildenafil is popularly known as Viagra in the form of tablets and liquids for treating male ED. Women lack the part that is affected by Viagra in males.
E-cigs are fashionable with younger users because vaping doesn't taste like tobacco. With this sentiment, HelloCig Company decided to lead the pharmaceutical innovation into the new era of electronic ED pills.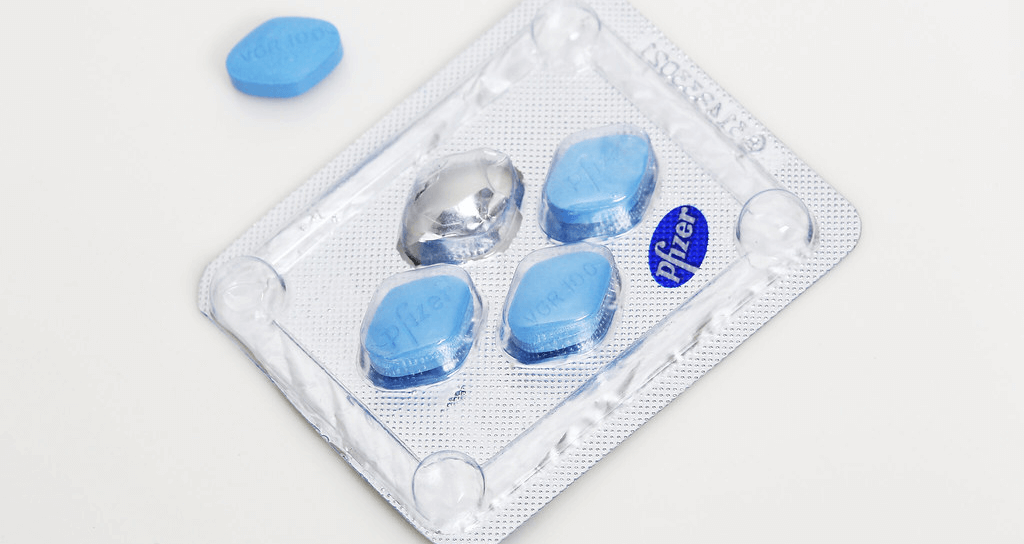 The company produces e-liquid ED medication. E-Cialis was a product designed containing tadalafil, and E-Rimonabant emerged to contain sildenafil.
What happens if you pipe Viagra? While the active ingredient is valid for use in treating ED, the administration mechanism has brought a hot debate in public and the FDA, whether it's safe if administered using that route [1].
Why Can Smoking Viagra Be Dangerous?
Vaping active medicine ingredients used in ED medications is an ineffective route of delivery & might be dangerous. Until now, there are no e-liquid solutions that contain prescription meds that have been proven to be out of harm's way or effective through this route of administration and by a doctor's supervision. The FDA has warned about smoking Viagra or other ED meds [2]. It cautioned that ED ingredients, in particular, can potentially react poorly in the body with meds being taken for treating heart conditions & high blood pressure. According to this FDA statement, it gave HelloCig fifteen days to address the urgent concerns with its e-liquids.
HelloCig received the FDA letter for diverse violations of the Federal Drug, Food, and Cosmetic Act. It also includes selling two e-liquids that contain the prescription meds – tadalafil and/or sildenafil. The manufacturer rushed to market its products compelling the FDA to ascertain that the emerging products are unapproved new meds.
Prescription meds are strictly evaluated & carefully labeled to reflect the risks & their probable interactions with other meds, and vaping an active medical ingredient is an ineffective route of delivery & can be extremely dangerous.
The same principle is with "herbal Viagra" – a product claimed to contain substances that boost blood circulation by smoothening and relaxing the walls of blood vessels. Nonetheless, there is no "herbal Viagra" proven to focus specifically on blood vessels in the male penile area, as do Viagra & similar ED prescription meds. As an upshot, the "herbal Viagra" supplements can potentially trigger dangerously low blood pressure in some men — particularly those prescribed nitrate meds for heart problems.
In addition to smoking Viagra, certain products – primarily marketed as "herbal Viagra," have been pulled off the male sexual dysfunction market. Reason being that they contain undeclared prescription products. It can be very dangerous to administer certain supplements that contain unspecified amounts of active drug ingredients or other unidentified ingredients.
Conclusion
Until vaping an ED mediation proved to work and has no risk factors, at the moment, this is a notice to all the individuals who not only vape but vape ED meds: stop it. Do not pipe Viagra at all means. Take it as recommended – either as a tablet, oral disintegrating, or in a liquid form. Vaping has risk factors and can worsen your health condition.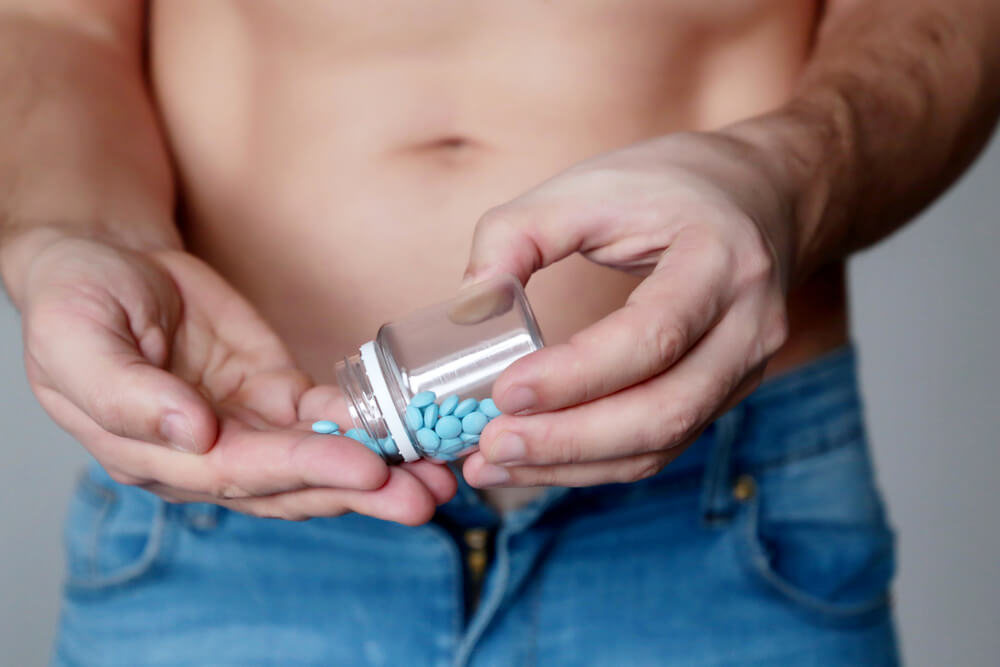 ED products that are smoked are unapproved medications & are now misbranded under federal law. These products are not generally recognized among scientific experts as safe and effective for their labeled uses. Any such form of medication must first pass the clinical trials and has a strong scientific backing and, thereafter require the FDA to review and much-anticipated act – to approval before they can be sold.
References:
Don't Vape Your Viagra | an e-cig company said its e-liquid could help ED. The FDA did not agree. By Sarah Rense. Published: Oct 15, 2018. Esquire.com.
FDA In Brief: FDA warns company illegally selling e-liquid products intended for vaping that contain unapproved drugs for erectile dysfunction, weight loss, and falsely claim to be FDA-approved. By Michael Felberbaum. Published: October 11, 2018. Fda.gov.