Viagra's active ingredient – sildenafil – is the most researched and widely used erectile dysfunction medication in the world. It's safe and well-tolerated, but some side effects can occur due to certain body processes. Some bad habits such as drinking can trigger the onset of an unprecedented negative effect as mentioned below.
This short guide answers the common question: "Viagra and beer: Why it's not an ideal mix?"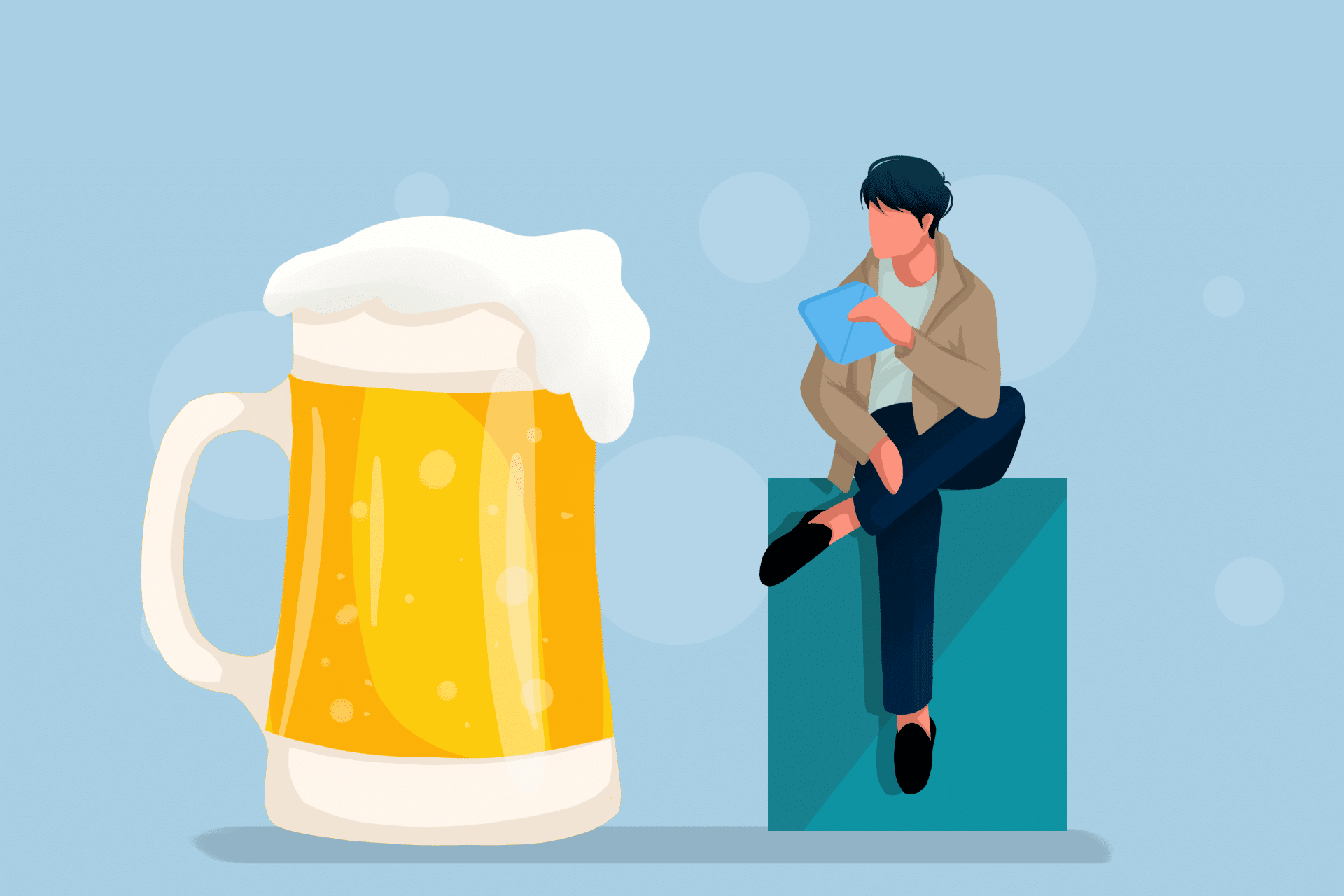 Viagra and beer are two things that can be associated with many men's sexual condition. Viagra helps a man achieve satisfying intercourse, while beer helps increase their chances of hook-ups.
The big questions are: "Can I take Viagra and beer?" "What happens if I drink beer and then take Viagra?" If possible, how much should I take? Find out below why you should take caution when taking Viagra and beer.
What Happens If You Drink Beer and Then Take Viagra?
For those taking Viagra to treat erectile dysfunction (ED), drinking beer at the same time may affect the medication's efficacy and its mechanism within the body. Commonly, taking Viagra in combination with beer increases your risk of unprecedented negative effects.
Sildenafil and beer are both considered types of chemicals that influence the body's function and performance. After consumption, alcohol has its influence in the body while Viagra functions as a PDE5 inhibitor and other chemicals in the body.
Alcohol is metabolized in the body mainly by the liver. The pancreas, brain, and stomach also metabolize alcohol. Similarly, sildenafil is broken down in the liver by hepatic metabolism using cytochrome p450 enzymes, mainly CYP450 3A4. It's also metabolized by CYP2C9 hepatic isoenzymes. If you take them together at the same time or nearly the same hour, the interaction will likely occur while sildenafil concentration in the body is still high.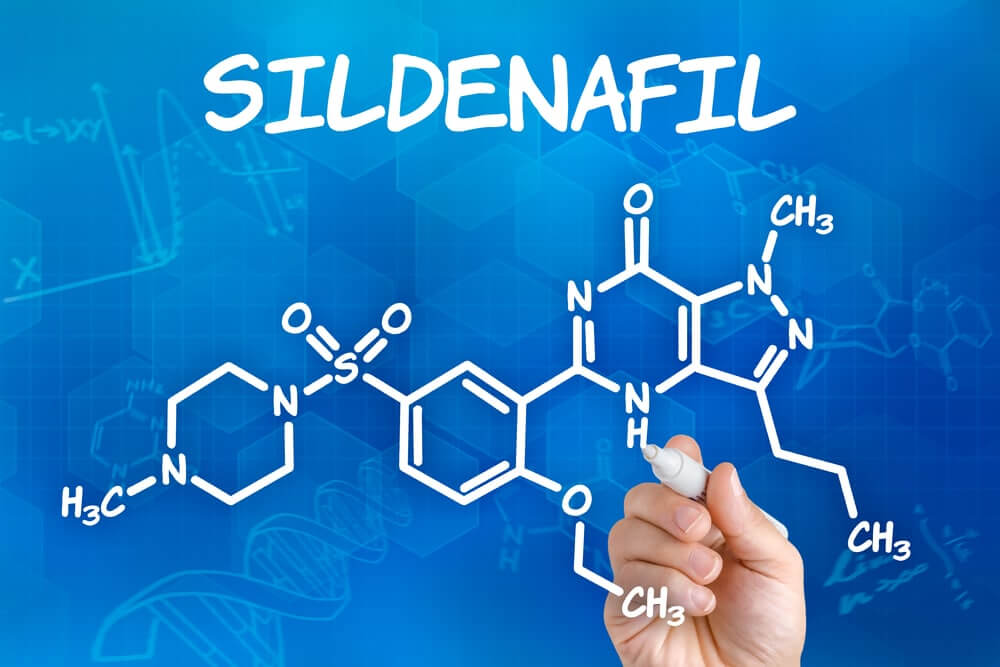 Drinking heavily puts men at risk for many adverse health repercussions, including liver damage, alcoholism, and various cancers. This effect may affect sildenafil metabolism causing unprecedented side effects. However, these alcohol dependent problems do not affect everyone. Some individuals appear to be at greater risk than others [1].
Additionally, alcohol works in the brain primarily by enhancing the effects of a neurotransmitter commonly known as γ-aminobutyric acid, or GABA. GABA is the paramount inhibitory neurotransmitter in the human brain and by facilitating its actions, alcohol suppresses the activity of the central nervous system.
It affects the brain and body's level of reaction and alertness. It also relaxes the muscles in a process that alters the body's normal physical coordination.
Furthermore, drinking too much beer can affect a large hormone-producing gland in the brain. This leads to decreased testosterone secretion and potentially hormone-induced ED.
Alcohol and Viagra can interact. Sildenafil lowers your blood pressure, just like beer. If blood pressure level decreases, it may lead to negative effects such as dizziness, fainting, lightheadedness, headache, or heart palpitations. Experiencing these negative effects is not just possibly dangerous – it also won't enhance your desired sexual performance.
I'd had a few unsatisfactory sexual experiences of late. "I'm too young/healthy/horny to be having these problems", I'd said to myself. So after browsing the internet for options. "Free Trial Pack" sounded like just the thing for me. So I placed my order. Normally on first sexual encounters, I am nervous and tentative (knowing I have had troubles before), but this time I was locked and loaded and extra confident. The pill worked. I was as "ready" as I'd ever been. We had a great time, a few times, and she calls me up for a visit quite often now. If you think you could use a boost, give it a try. No complaints here.
Not sure what to get? ViaBestBuys offers a free sample pack of three of the most popular ED pills (Viagra, Cialis, and Levitra) delivered by mail straight to your doorstep. Free pills are already in your cart >>>
I have been ordering from ViaBestBuys for almost four years. Their products are virtually indistinguishable from brand-name products. In other words, their products really work. In addition to excellent products, their service department is helpful and understanding. They always respond even to the same question with patience. COVID-19 slowed the delivery time but all parties had little control over that. If you need your Viagra or Cialis supply fast, there is a US domestic shipping option available which takes 3-4 days on average. More TrustPilot reviews
How Much Beer Can I Drink While Taking Viagra?
While it's unsafe to drink to excess (alcoholism) while using Viagra, a small amount of beer is unlikely to cause any negative interaction with sildenafil in a healthy individual.
Positively, beer in small amounts increases a man's libido. Why? Ethanol stimulates a primitive part of your brain called the hypothalamus. Still, alcohol moderates use tends to arouse women more than men [2].
Taken alone, without any medication or drug, alcohol is safe to be consumed in moderate amounts [3][4]. However, in combination with certain health remedies such as Viagra, alcohol can counteract the desired effects of sildenafil or any other medicine and enhance the unwanted negative effects [5].
As long as your beer consumption isn't excessive, it's considered safe when you are under the influence of Viagra and ED treatments like it.
Along with avoiding excessive drinking, it's also paramount to choose the right cocktail when mixing sildenafil ED medicine and beer. Some are safer than others. Taking red wine? Data shows there's no noteworthy reaction between the two [6].
Consider that human health differs from individual to individual. Now that small amounts are known to be safe, it's not only recommended to limit your drinking while taking ED medication. This may also help you combat ED and several other sexual problems you might be having. Men suffering from alcohol dependence experience other forms of sexual dysfunction such as loss of libido, premature ejaculation, and difficulty achieving orgasm.
Increased beer intake can also raise your cholesterol, leading to a heightened risk of cardiovascular problems and diabetes, which can subsequently lead to sexual dysfunction problems. Drinking too much beer may also cause prostate conditions and low levels of testosterone, which can also cause ED.
Conclusion
Alcohol is safe for most people if used in a small amount. It works to produce feelings of calm & relaxation, as well as euphoria. When healthy individuals drink, they tend to feel happy, relaxed and lose their inhibitions.
If you're taking Viagra due to ED problems in the past, don't mix it with too much beer. You should avoid beer or alcohol dependence. Reduce beer consumption for more success during intercourse.
Keep in mind that after taking Viagra and mixing with alcohol, a glass of wine isn't dangerous. A small amount of alcohol, i.e. 2 to 3 units is safe. So there's is nothing wrong taking Viagra and having a glass of wine or one beer.
It may help you relax and enhance the romance. However, moderate or heavy alcohol use may make ED worsen or cause unprecedented negative effects which are counterproductive to taking Viagra.
References:
Alcohol Metabolism: An Update. Published: July 2007. Retrieved: June 16, 2020. Pubs.niaaa.nih.gov.
DRUG USE IN THE BEDROOM MANY WOMEN ARE EXPERIMENTING WITH SEXUALLY SUGGESTIVE SUBSTANCES EITHER BOUGHT ILLEGALLY OR PRESCRIBED FOR PSYCHOLOGICAL DISORDERS. AND THE RESULTS ARE DECIDEDLY MIXED. By Robert Brody, Health & Fitness News Service. Published: January 21, 1986. Sun-sentinel.com.
Key Findings on Alcohol Consumption and a Variety of Health Outcomes from the Nurses' Health Study. Elizabeth Mostofsky, ScD, Kenneth J. Mukamal, MD, MPH, Ed L. Giovannucci, MD, ScD, Meir J. Stampfer, MD, DrPH, and Eric B. Rimm, ScD. Published: September 2016. Ncbi.nlm.nih.gov.
Viagra, ED, and Alcoholic Drinks |Viagra and alcohol. Retrieved: June 16, 2020. Healthline.com.
Alcohol and Medication Interactions. Ron Weathermon, Pharm.D. And David W. Crabb, M.D. Published: 1999. Retrieved: June 16, 2020. Ncbi.nlm.nih.gov.
No Adverse Hemodynamic Interaction between Sildenafil and Red Wine. Stephen J Leslie, Graham Atkins, James J Oliver, David J Webb. Published: October 2004. Pubmed.ncbi.nlm.nih.gov.