Food is no doubt essential when it comes to human survival, and it is also a prerequisite for the intake of many medications. However, the story isn't always consistent, as certain foods could reduce the effectiveness of the medication.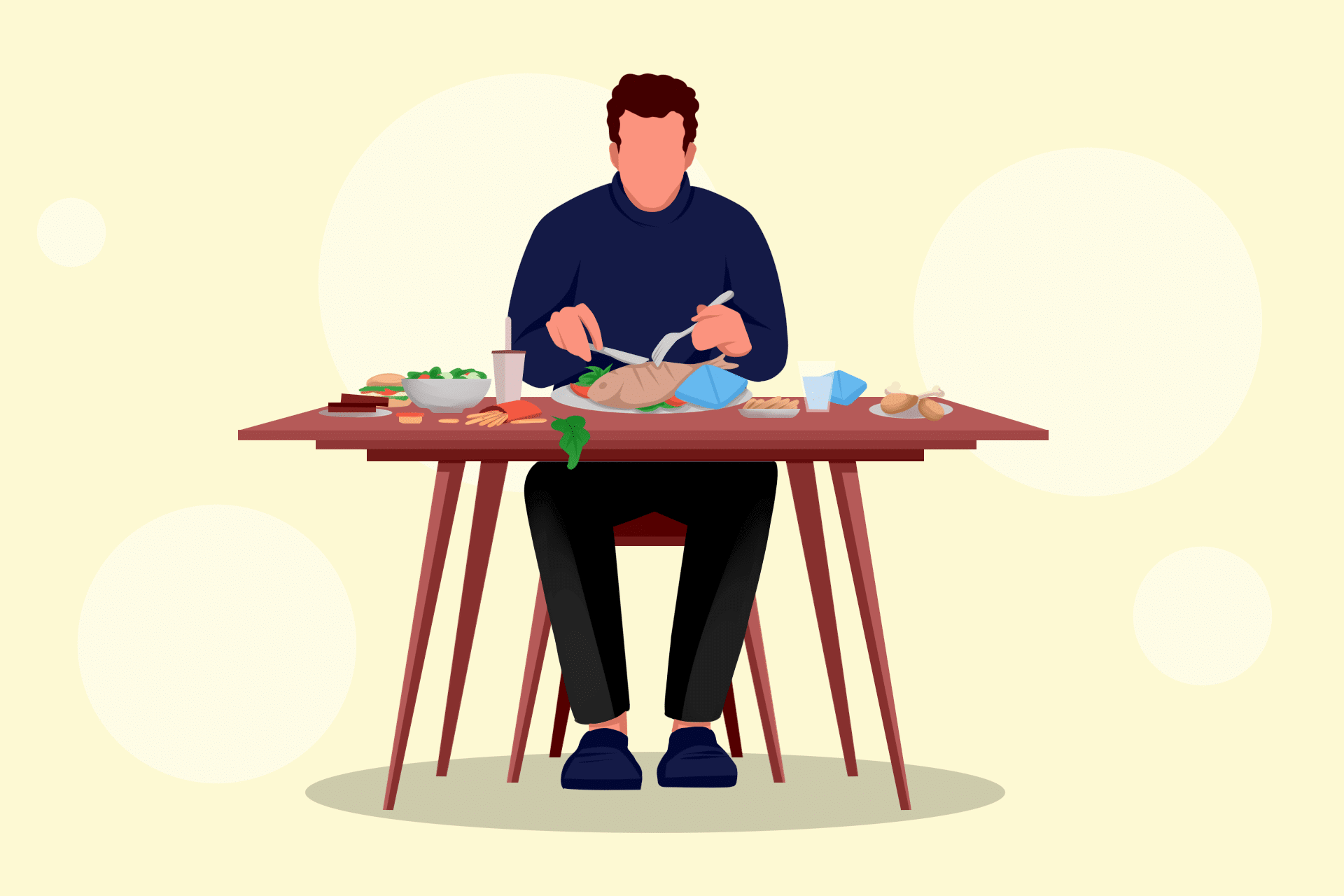 Viagra is an oral drug for male patients suffering from erectile dysfunction (ED). Upon administration, it goes into the stomach, where it is broken down before filtering into the bloodstream through the liver. Consequently, certain foods may affect its absorption and delay its onset of action. Read on to find out how.
Do You Need to Mix Viagra with Food?
Food is a necessity, but can you take it alongside Viagra? The answer is yes. As with most ED medications, it can be taken before or after meals without any problem whatsoever. However, it is advisable to have very light meals all through the day before taking the pill. Eating large or heavy meals before taking drugs may slow down the rate of gastric emptying, and this can delay the drug absorption into the blood for circulation [1]. If a person must eat before taking it, it should be at least two hours before the medicine.
Viagra and Food: Any Interactions
Drug-food interaction is a condition where the effects of meds change due to food intake. It could be narrowed down to the type of food, size of food, or the time it is eaten.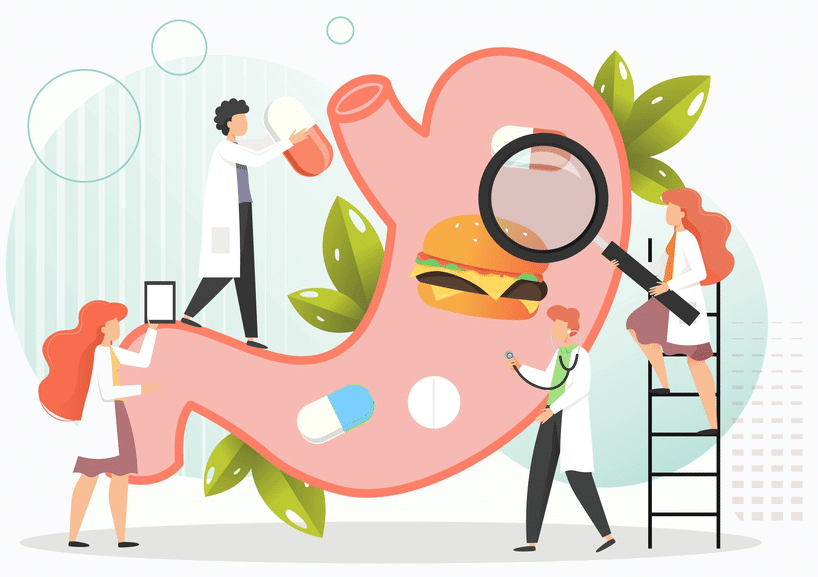 As mentioned above, heavy or large meals slow down the activity of the medication and its absorption into the bloodstream. Usually, this causes the drug to be less concentrated when it is finally absorbed and less effective. It also diverts blood flow to the stomach and intestines to aid the digestion of the food, reducing the potential blood flow that should give a firm and lasting erection.
Foods that contain a lot of fat also make it harder for Viagra to get into the bloodstream. Such foods should be completely avoided during times when the drug might be used. What's more, grapefruit and grapefruit juice do not go well with the ED remedy. They are known to increase the concentration of the drug in the blood. And while this could be a good thing for some men with severe cases of ED, it could increase the risk of side effects such as headaches or flushing [2]. Even worse, since like nitrates, the fruit is capable of relaxing the muscles that control the size of blood vessels, it could cause a drastic decrease in blood pressure. This could be detrimental to patients with heart conditions [3].
I'd had a few unsatisfactory sexual experiences of late. "I'm too young/healthy/horny to be having these problems", I'd said to myself. So after browsing the internet for options. "Free Trial Pack" sounded like just the thing for me. So I placed my order. Normally on first sexual encounters, I am nervous and tentative (knowing I have had troubles before), but this time I was locked and loaded and extra confident. The pill worked. I was as "ready" as I'd ever been. We had a great time, a few times, and she calls me up for a visit quite often now. If you think you could use a boost, give it a try. No complaints here.
Not sure what to get? ViaBestBuys offers a free sample pack of three of the most popular ED pills (Viagra, Cialis, and Levitra) delivered by mail straight to your doorstep. Free pills are already in your cart >>>
I have been ordering from ViaBestBuys for almost four years. Their products are virtually indistinguishable from brand-name products. In other words, their products really work. In addition to excellent products, their service department is helpful and understanding. They always respond even to the same question with patience. COVID-19 slowed the delivery time but all parties had little control over that. If you need your Viagra or Cialis supply fast, there is a US domestic shipping option available which takes 3-4 days on average. More TrustPilot reviews
Expert Tips Before Taking Viagra with Any Food
Viagra and food isn't a no-no, but there are restrictions.
It is advisable to be mindful of what food is eaten and the time too, before taking the drug.
Viagra works best on an empty stomach, but this in no way implies that one should starve.
As a rule of thumb, give a 2-hour room after eating before ingesting the drug to get the best out of it.
Avoid fatty foods completely on days when the drug will be used.
It is advisable to seek professional advice if you have any underlying ailments or are on a special diet because of a medication you may be taking.
Conclusion
Ignorance of drug-food interactions can lead to misuse and ultimately increase the risk of side effects. It could also impair the potency of the medication. Generally, it is OK to take Viagra with food, but one must be smart about it. Follow the directions for use on the drug's leaflet and take the medication prescribed by a doctor. Seek urgent medical attention if you experience any serious discomfort.
References:
Meals and Medicines – Australian Prescriber. Retrieved: October 15, 2020. Nps.org.au.
Grapefruit and medication: A cautionary note. Retrieved: October 15, 2020. Health.harvard.edu.
The 14 Best Foods to Increase Blood Flow and Circulation. By Jillian Kubala, MS, RD. Retrieved: October 15, 2020. Healthline.com.