What happens if you drink Red Bull with Viagra? Does this mix aid in solving erectile dysfunction (ED) problems? Some men acknowledge that taking Viagra with Red Bull assists them to rectify or put their ED to an end. However, how true is this? Certainly, there is a common belief that due to the fact that they provide an immediate burst of energy, power drinks can also be effective for ED & can make you last longer in bed. With this regard, a reasonable number of men rush to take all sorts of energy drinks just with an urge to enhance their sexual performance.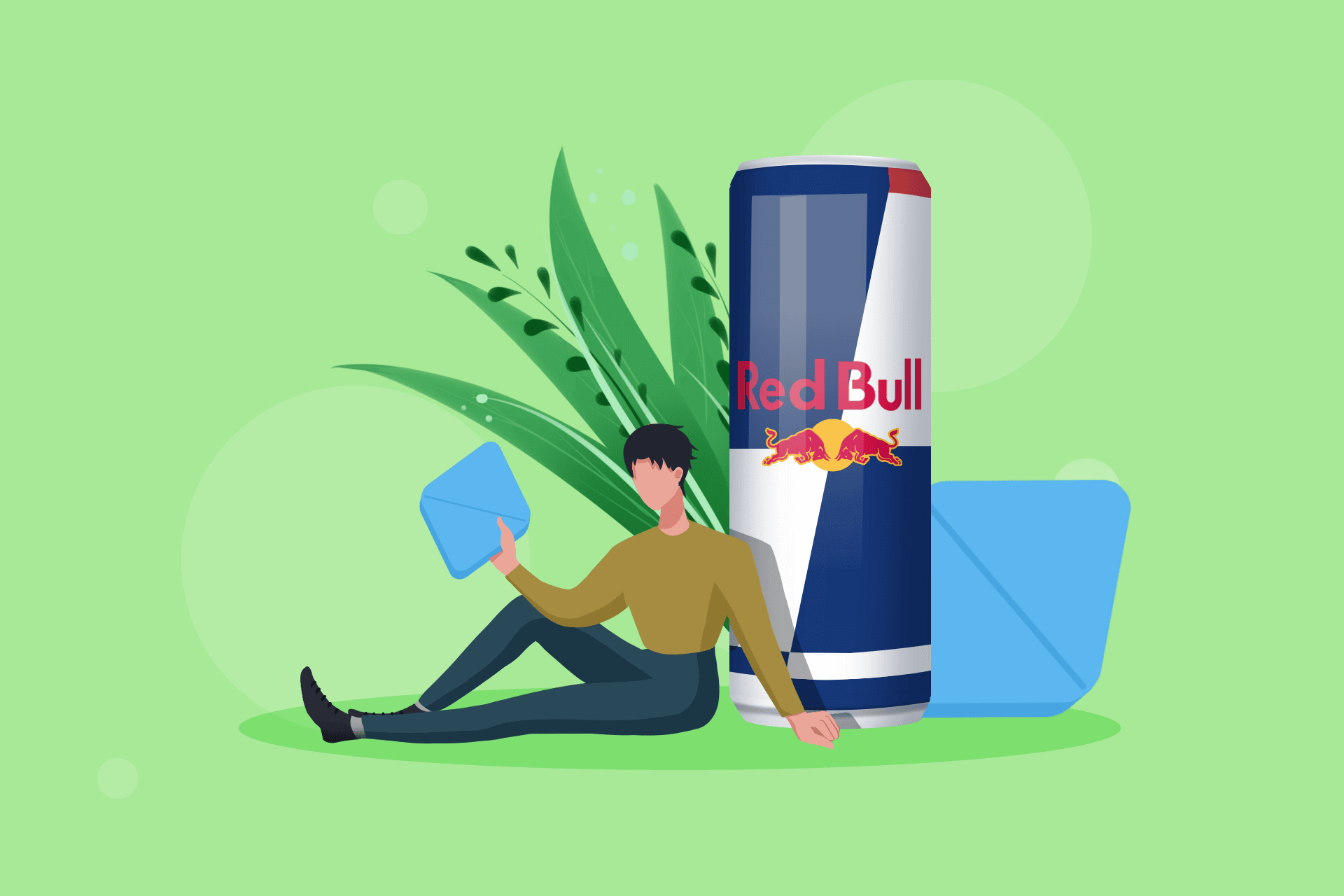 Read this guide to know what to expect from the mix and whether it causes any side effects.
Mixing Red Bull and Viagra Together: What Happens?
Many men take Viagra (sildenafil) together with other products such as caffeine, alcohol, and energy drinks like Red Bull to get better results in combating erectile dysfunction. Nonetheless, administering the drug with these substances may ultimately lead to an unwanted interaction or simply undo the impact of the active component sildenafil. For instance, caffeine increases heart rate & blood pressure, which can ultimately interfere with the intended effects of the med. Similarly, Red Bull can show the same effects because it also contains a lot of caffeine.
There has been limited research into the expected interactions between energy drinks & sildenafil. One study tried to pinpoint the ways that energy drinks can ultimately interfere with the pharmacokinetic parameters of the famous drug sildenafil by using rats as test organisms [1]. According to it, when sildenafil is mixed with Red Bull, the pharmacokinetic parameters, Cmax and AUC, significantly decrease. Cmax denotes the highest concentration of the med after a dose, while AUC (area under the curve) is a measurement of the total exposure to the medicine. The major point is that Red Bull remarkably lessens the absorption of Viagra's active component. In a clinical application, this signifies that the med won't function nearly as well for the identical dose if it's taken with a power drink.
Like other energy drinks on the market, Red Bull won't aid you in lasting longer in bed. At least, no established analysis has confirmed or proposed the efficacy of any power drinks in treating ED. Certainly, these beverages permit you to remain alert because of their high caffeine content. Red Bull stimulates your central nervous system, thus keeping you alert & productive. On the other hand, Viagra acts by ameliorating blood flow to the penile area while reducing blood pressure. You can notice that the effects of Red Bull and Viagra cancel out each other quite well. So, the advantage you hope to derive from mixing both products will certainly come to nothing. Viagra plus Red Bull's impacts on each other are antagonistic. The power drink doesn't cause the drug to work better or longer in the body. However, as mentioned earlier, Red Bull significantly lessens the efficacy & absorption of Viagra, and as a result, you & your partner will remain dissatisfied during intercourse.
Possible Side Effects of Taking Viagra with Red Bull?
While the majority of adverse reactions experienced by adults who use Viagra are mild in severity, drinking Red Bull while taking the ED med can worsen the drug's side effects.
The mild adverse reactions associated with the use of Viagra are as follows [2]:
headache;
indigestion;
flushing;
stuffy nose;
mild vision-related negative effects.
In rare cases, the drug can cause serious negative effects, especially due to incorrect use or an overdose. Call your doctor immediately if you notice any of the below signs:
chest pain;
priapism (a long-lasting & painful erection);
shortness of breath;
sudden vision/hearing loss;
fainting.
Besides, be aware of the drug-drug interaction and diseases that may cause serious interaction with Viagra. The best tip is to adhere to the instruction given on the drug leaflet and other warnings & precautions [3].
Men thinking of taking Viagra while drinking Red Bull should consult their doctor first.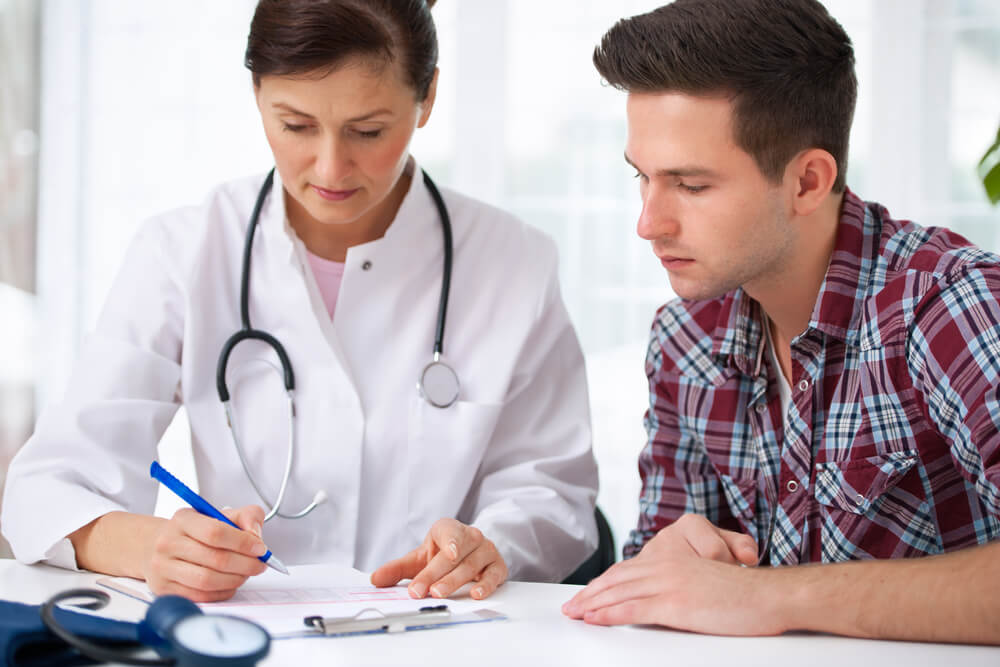 Resume
As with all meds, it's paramount to stay safe while taking Viagra. This implies avoiding interactions with other substances like alcohol & power drinks, as well as certain meds. The verdict? Don't take Viagra together with Red Bull. The combo lessens the absorption of sildenafil, thus affecting the expected penile erection results, and may lead to unwanted side effects. Why not just administer Viagra alone rather than mixing it with Red Bull or any other energy drink? Always consult your doctor before starting treatment with the med or combining it with other substances.
References
Influence of Energy Drinks on Pharmacokinetic Parameters of Sildenafil in Rats (PDF). By Mohammad Abdulla, Eyad Mallah, et al. Published: July 30, 2018. Researchgate.net.
Side Effects of Viagra: What You Need to Know. By Helen Marshall, BPharm, MRPharmS. Medically reviewed by Alex Brewer, PharmD, MBA. Published: August 25, 2021. Healthline.com.
Taking Viagra (Sildenafil Citrate) | Safety Info. Retrieved: November 3, 2022. Viagra.com.