Kamagra Oral Jelly is a popular generic version of Viagra that contains sildenafil citrate as its active ingredient. It increases blood flow to the penis through a series of complex chemical processes, which results in an erection. Many wonder what it would do to a woman who took it since she doesn't have a penis. Would it increase sexual stimulation and ultimately lead to better sexual satisfaction?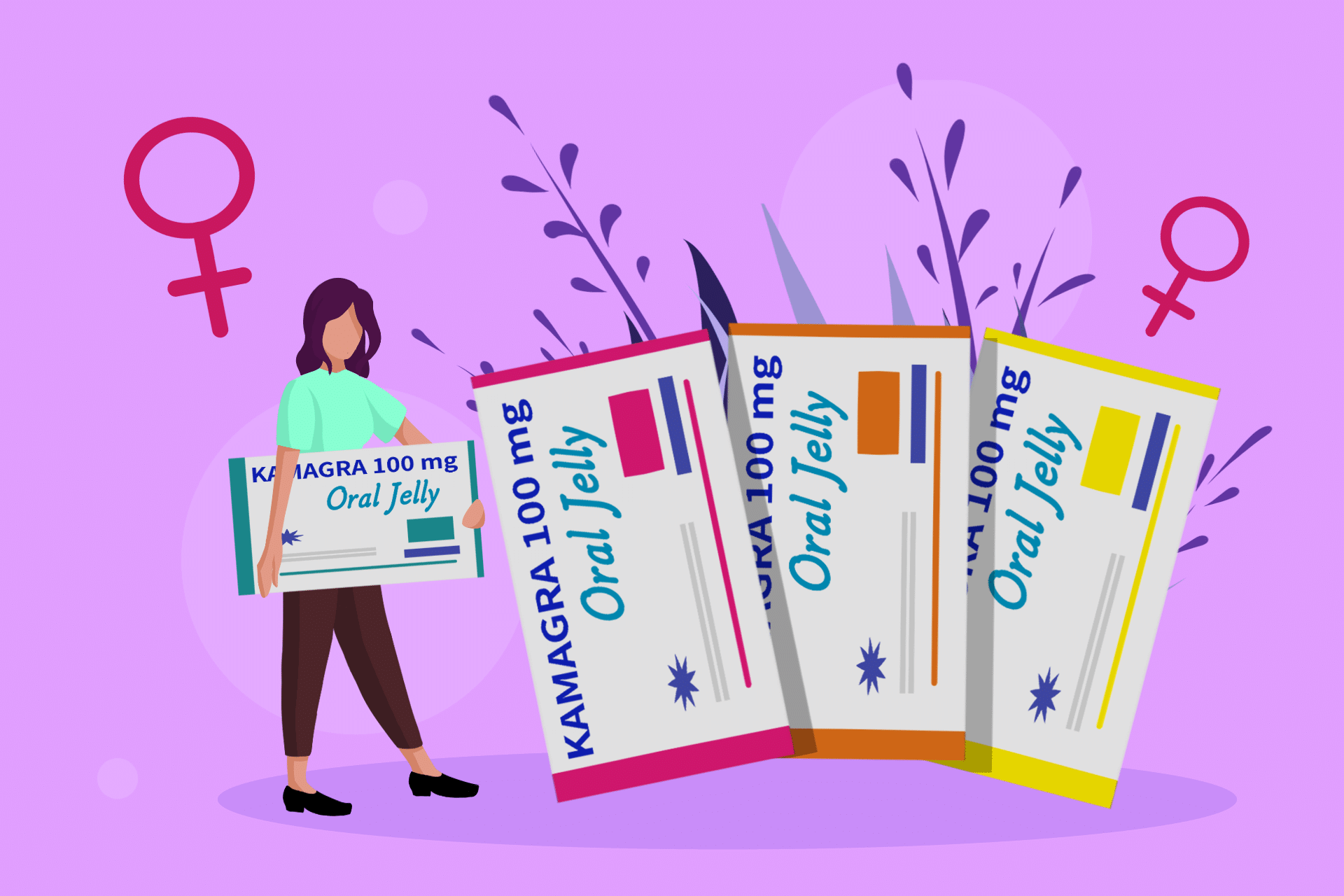 You will find the answer to all that in this guide, including details about the drug's benefits and side effects. Let's dive in.
What Is Kamagra Oral Jelly?
This is an effective medication used to manage symptoms of erectile dysfunction (ED). It is a generic version of Viagra, one of the world's most popular and commonly used ED drugs. This means that it contains sildenafil citrate as its active ingredient, has the same mechanism of action, and provides the same benefits and side effects.
As a generic medication, Kamagra costs about 8X less than Viagra tablets; thus, it is its cheaper alternative. It comes in several different flavor packs such as chocolate, orange, vanilla, etc. It is commonly available in a single dose of 100 mg.
Upon administration, its effects kick in within 30 minutes, reach maximum concentration within 1 hour, and last for about 3 to 4 hours. The active ingredient works by relaxing the smooth muscles in the walls of the penile arteries, allowing blood to flow in and give rise to an erection. It then inhibits the activity of phosphodiesterase type 5 (PDE5), an enzyme that causes blood to flow out of the penis and ultimately causes flaccidity. This enables the penis to stay erect long enough for pleasurable sex [1].
Kamagra may improve sexual life and help build healthy relationships if used correctly. However, it may not be safe for ED treatment in individuals below the age of 18, as well as those with certain underlying health conditions. It is advisable to consult a doctor before starting treatment with it or any other medication [2].
Woman Takes Kamagra Oral Jelly: What Happens?
What happens if a woman takes Kamagra Oral Jelly? Of course, it won't give her an erection since she doesn't have a penis. So, what would it do?
Well, while there have been no studies conducted specifically to determine the effects of Kamagra on a female, some have been done with Viagra. Since both medications contain the same active ingredient, the results would be the same.
One of the studies conducted involved women with a condition called female sexual arousal disorder (FSAD). The study was conducted by the Urology Department at the University of California to determine if sildenafil citrate is beneficial to women. The results of the study showed an increase in the participants' genital stimulation, genital sensation, and overall satisfaction during sex [3].
Sildenafil increases blood flow to the vagina as it does to the penis, and this is what results in the aforementioned benefits. Women who have used the drug reported feeling horny and more sexually stimulated than usual after taking it.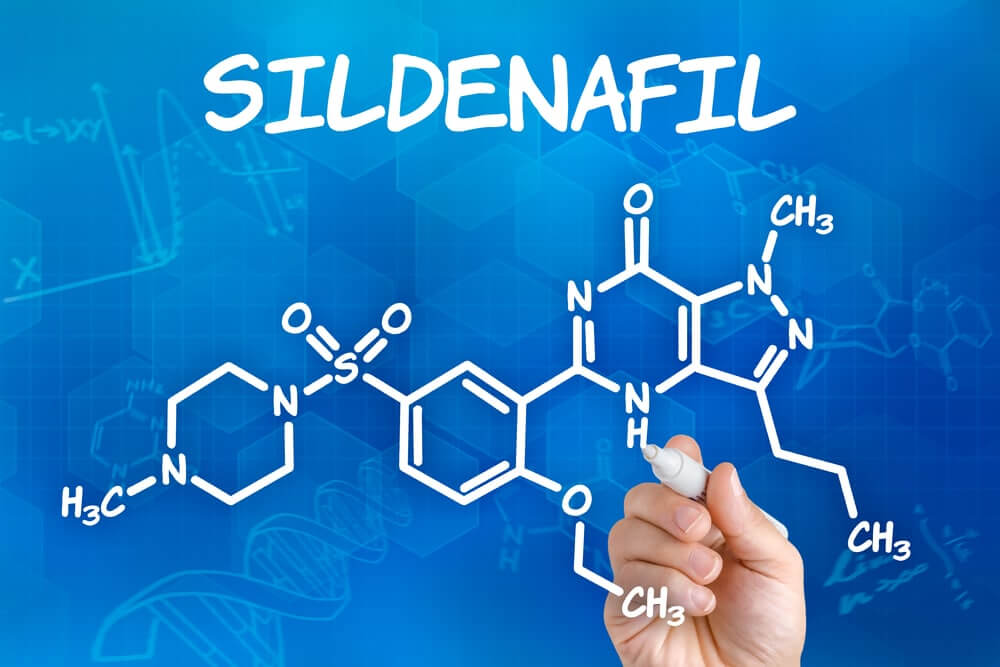 In a nutshell, if a woman takes Kamagra Oral Jelly, she may achieve an increase in sensation and overall better satisfaction during sex. Besides headache, runny nose, upset stomach, and nausea, which are common among some first-time male users of sildenafil, no life-threatening side effects were noticed during the study [4]. However, this is not a green light for women to use it, as there is a reason the Food and Drug Administration (FDA) does not approve it for women.
If you're a woman looking to treat a sexual condition, increase libido, or achieve better sexual satisfaction, see a doctor. There are drugs specifically made for females in this regard, and you can bet that they will be safer and more effective.
What Are the Side Effects of Taking Kamagra Oral Jelly for Females?
There are unwanted effects associated with the use of every drug, and Kamagra Oral Jelly is not an exception. The side effects experienced by females who took this drug coincide with those observed in the study we have talked about earlier. They include:
vomiting;
insomnia;
runny nose;
headache.
Ringing in one or both ears, allergic reactions, and low blood pressure are some of the more serious adverse effects that can occur in males taking Kamagra or other sildenafil-based meds. However, there is no evidence to suggest that female patients using this medicine will experience them. It is advisable to consult a doctor before starting treatment with any medication. Also, it is important to seek urgent medical attention once any serious side effect occurs.
Resume
Men with erectile dysfunction may benefit from taking Kamagra, which is marketed as a treatment for the condition. Studies suggest that women may also derive some benefits such as an increase in sexual sensation, genital stimulation, and greater satisfaction during sex if they take it. There have been no reports of women experiencing life-threatening side effects after usage. However, health experts advise against using it. Several sexual enhancement pills are available for females; they will provide better results with minimal adverse effects.
Be sure to consult your doctor before taking Kamagra Oral Jelly or any other medication.
References:
Taking Viagra for the First Time? Here's How to Get the Best Results. Written by Megan N. Freeland, PharmD, RPh. Retrieved: December 7, 2022. Goodrx.com.
Who Can and Cannot Take Sildenafil? Retrieved: December 7, 2022. Nhs.uk.
What Happens If a Woman Takes Viagra? By Karen Kirkpatrick and Jennifer Walker-Journey. Retrieved: December 7, 2022. Science.howstuffworks.com.
Safety and Efficacy of Sildenafil Citrate for the Treatment of Female Sexual Arousal Disorder: A Double-Blind, Placebo-Controlled Study. By Jennifer R. Berman, Laura A. Berman, et al. Retrieved: December 7, 2022. Pubmed.ncbi.nlm.nih.gov.