For many men who have erectile dysfunction (ED), the solution is easy enough. Pop a "blue pill" and experience improved erection. However, a few questions often come to mind. Questions like, can I drink wine with Viagra? Can consumption dull the effects? Well, it all depends on several factors. Read on to find out.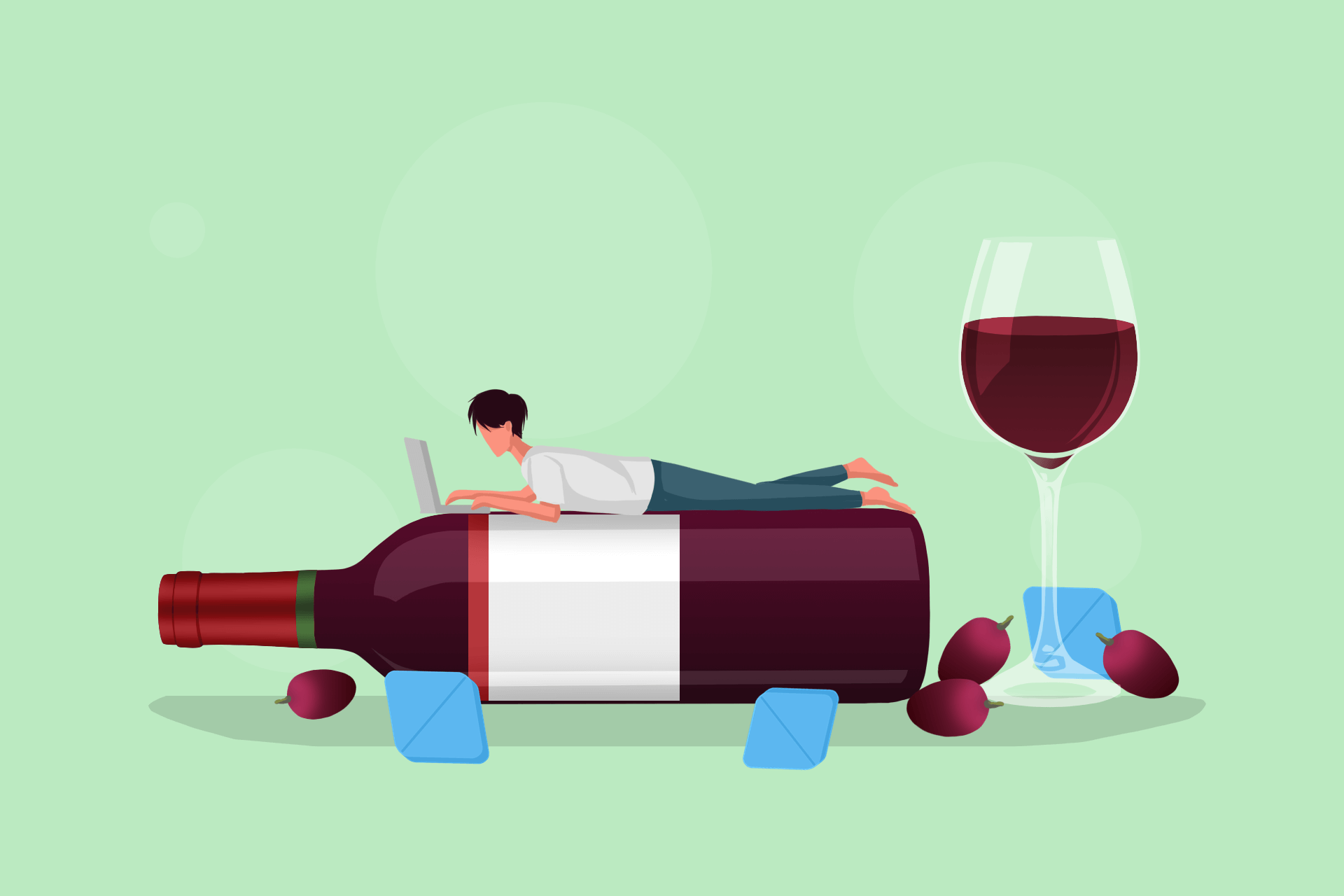 What Happens If You Drink Wine with Viagra?
From all indications, it seems that drinking alcohol in moderation is safe when one is using Viagra. So far, there are no crystal clear signs that Viagra worsens the risk of alcohol use. A 2004 study showed that there were no adverse reactions between Viagra and red wine [1]. However, it should be noted that extensive research has not been carried out on this subject.
Although one can drink alcoholic wine in moderation when taking Viagra, it is advisable not to. Here's why. Drinking alcohol may decrease or reduce the blood flow to the penis [2]. This makes it even harder for the user to gain and sustain an erection. As such, it is advisable to avoid alcohol if you're taking Viagra to cure erectile dysfunction or other problems with erections. Even though the medication may still work, the alcohol might dull its effects.
Similarly, taking alcohol and Viagra together could lead to hypotension, since both can lower blood pressure. While low blood pressure does not always cause severe symptoms in healthy individuals, in some cases, it could lead to dizziness, headaches, fainting, light-headedness, or even heart palpitations.
Wine Dosage You Can Drink While Taking Viagra Pills
For men, the consumption of alcohol could affect the natural erection process. Studies have shown that a large percentage of men suffering from alcohol addiction also suffer from a form of sexual dysfunction [3]. Usually, the quantity of alcohol consumed determines the chances of developing sexual dysfunction.
Viagra is more likely to interact with alcoholic wine (white or red) when the wine is taken in large quantities. As such, it is advisable to apply caution when drinking alcohol and taking Viagra at the same time. If you must drink, limit your alcohol intake and stick to one or two units at most.
I'd had a few unsatisfactory sexual experiences of late. "I'm too young/healthy/horny to be having these problems", I'd said to myself. So after browsing the internet for options. "Free Trial Pack" sounded like just the thing for me. So I placed my order. Normally on first sexual encounters, I am nervous and tentative (knowing I have had troubles before), but this time I was locked and loaded and extra confident. The pill worked. I was as "ready" as I'd ever been. We had a great time, a few times, and she calls me up for a visit quite often now. If you think you could use a boost, give it a try. No complaints here.
Not sure what to get? ViaBestBuys offers a free sample pack of three of the most popular ED pills (Viagra, Cialis, and Levitra) delivered by mail straight to your doorstep. Free pills are already in your cart >>>
I have been ordering from ViaBestBuys for almost four years. Their products are virtually indistinguishable from brand-name products. In other words, their products really work. In addition to excellent products, their service department is helpful and understanding. They always respond even to the same question with patience. COVID-19 slowed the delivery time but all parties had little control over that. If you need your Viagra or Cialis supply fast, there is a US domestic shipping option available which takes 3-4 days on average. More TrustPilot reviews
Conclusion
Viagra has been beneficial to men around the world, suffering from erectile dysfunction. However, while there is a lot to learn, especially regarding its use, many men shy away from discussing with physicians to save face.
Furthermore, the fact that the pills can be bought from reputable online pharmacies without prescription makes the matter even worse. Regardless, since this has happened, questions such as: "Is it ok to take Viagra and drink at the same time? Would any harm arise from this mix? Is there an interaction between Viagra and wine?" need to be answered.
So, it is generally safe to drink a tiny amount of wine on occasions that Viagra may be used. However, the importance of keeping the quantity to a minimum cannot be overemphasized. If this instruction is strictly adhered to, the combination will be unlikely to cause any negative interactions.
References:
No adverse hemodynamic interaction between sildenafil and red wine. By Stephen J Leslie, Graham Atkins, et al. PMID: 15470336 DOI: 10.1016/j.clpt.2004.07.005. Retrieved: August 12, 2020. Pubmed.ncbi.nih.gov.
Viagra and Alcohol: Does Viagra Work With Alcohol? By Dr. Clare Morrison. Retrieved August 12, 2020. Medexpress.co.uk.
Prevalence of Sexual Dysfunction in Male Subjects With Alcohol Dependence. By Bijil Simon Arackal and Vivek Benegal. Retrieved: August 12, 2020. Ncbi.nlm.nih.gov.