Some men with erectile dysfunction (ED) find that they can regain their normal sex lives by making certain lifestyle changes or treating underlying conditions like hypertension. However, many others find that they need medications to quell the embarrassing situation. Viagra and Stendra are two out of the many effective drugs that can be used for this purpose. However, each one works better for a specific schedule or is better tolerated for certain individuals than the other.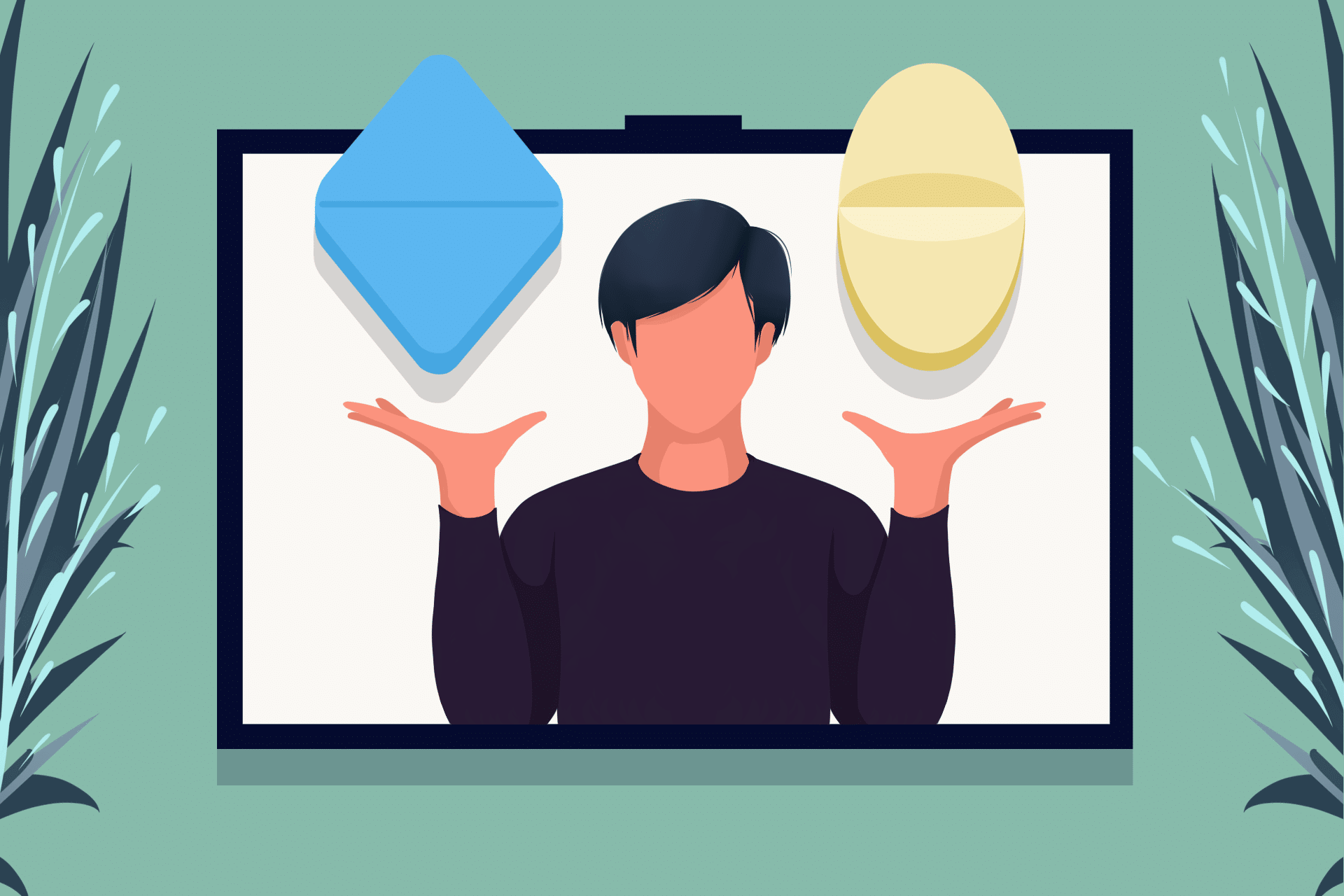 In this guide, we explore both drugs' features and shed light on the scenarios where each one serves best.
What Is Stendra?
Stendra is a medication for treating impotence in men. It contains avanafil, an active ingredient that belongs to a class of drugs known as phosphodiesterase type 5 (PDE5) inhibitors. The drug was approved by the European Medicines Agency (EMA) on June 21, 2013, and by the Food and Drug Administration (FDA) on April 27, 2012. It has since helped countless men to achieve better erections and return to an active sex life [1].
Generally, Stendra is a relatively new impotence medication compared to Viagra, which was developed and approved in the 90s. As a much recent product, it was improved to be better than all the other ED remedies that were formulated earlier. Consequently, it is better tolerated, and it poses a far lower risk of side effects.
What Is Viagra?
Viagra is a popular medication. It is actually the most commonly prescribed drug for men suffering from varying degrees of erectile dysfunction. It contains an active ingredient called sildenafil citrate, which also belongs to the PDE5 drug class. Approved in 1998, it was the first-ever orally administered ED medication to be both safe and effective for use. It has since been prescribed to over 65 million men worldwide [2][3].
It is worth noting that Viagra does not entirely cure ED nor extend sexual stamina; it only sustains erection temporarily in men who frequently lose it during sex. Regardless, it may still be worth considering for those who find getting it up a tad difficult.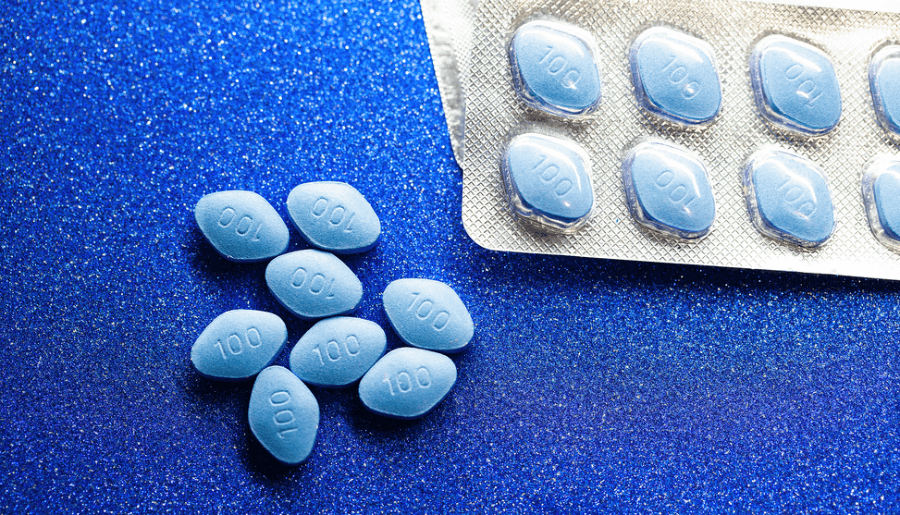 Viagra is generally safe and well-tolerated. However, it is not to be used by individuals younger than 18 years old and those with underlying health challenges such as high blood pressure, cardiovascular disease, etc. It is advisable to consult a healthcare provider before beginning treatment with it.
Comparison of These Drugs
Stendra vs. Viagra belong to the same drug class, have the same mechanism of action, and administration route, but they differ in some aspects. Understanding the difference between them will help determine which one is more effective for any individual. It may also help decide which med will fit best based on schedule or tolerability.
Let's compare these drugs by placing their similarities and differences side by side.
Brand name
Viagra
Stendra
What's the drug's active ingredient?
sildenafil citrate
avanafil
Does it have generic versions?
yes
no
What form does it come in?
oral tablet
oral tablet
What strengths does it come in?
25 mg, 50 mg, 100 mg
50 mg, 100 mg, 200 mg
What's the standard daily dosage?
50 mg
100 mg
What's the right time to take it?
30–60 minutes before sex
for 100 and 200 mg (15 minutes before sex);
for 50 mg (30 minutes before sex)
How long does it last in the body?
4 hours
6 hours
How to store it?
at room temperature of 20°C to 25°C (68°F–77°F)
at room temperature of 20°C to 25°C (68°F–77°F)
Stendra is as good as Viagra. However, the major difference between them lies in how quickly their effects kick in and how long they stay effective. These features, coupled with tolerability, form the basis for determining what product to go with.
As shown in the table, Viagra takes about 30–60 minutes for its effects to kick in after swallowing it, and it lasts about 4 hours. The effects of Stendra, on the other hand, kick in in as little as 15 minutes and last about 6 hours [4][5]. Based on these stats, Viagra may serve the average man with ED who plans his sexual activity ahead of time. Stendra may be a better option for those who have spontaneous sex and ultimately need to get it on faster. However, both drugs do not enhance libido and require sexual stimulation to work.
Best Places to Buy Viagra and Stendra
As popular ED medications, Viagra and Stendra are easily accessible. They can be found on the shelves of local pharmacies and on the pages of reputable online drugstores. Most men prefer shopping online due to the immense benefits that follow: better price, secrecy, doorstep delivery (convenience), and variety.
If you decide to go with online shopping for the obvious reasons, it is crucial to be aware of the risk of fraud and shipping delays. Fortunately, a few reputable and trustworthy online pharmacies guarantee ultra-fast delivery and top quality products. Some of them are presented below.
ViaBestBuys.com
ViaBestBuys has been in the online drug retail business for quite a long time and has made a good name for itself. It has over 1 million customers and thousands of reviews verified by Trustpilot and Yotpo that speak positively about its services. It currently has high-quality Stendra 100mg and a wide range of other FDA-approved ED & PE (premature ejaculation) medicines.
The vendor ships products worldwide except to countries with a stringent stance on drug imports. It facilitates deliveries via either Express Mail Service (EMS) or Registered Airmail. With EMS, a waiting period for orders from the US, the EU, Australia, Canada, and the UK is 7–12 business days. Orders from other parts of the world get delivered within 14–30 days. On the other hand, parcels sent via Registered Airmail to the countries mentioned above typically take within 10–18 business days. In comparison, those to other parts of the world get delivered within 14–30 days.
Note that packages shipped via EMS can be tracked, while those sent with Registered Airmail are non-trackable. The express shipping option costs $49, and Airmail shipments cost $39. However, the vendor offers free delivery via either EMS or Airmail on orders worth $180 and $130, respectively. Both methods do not require a signature upon delivery.
ViaBestBuys' accepted payment methods include MasterCard, American Express (AmEx), PayPal, and Bitcoin. It is currently offering a 25% discount to buyers who pay for their goods with Bitcoin.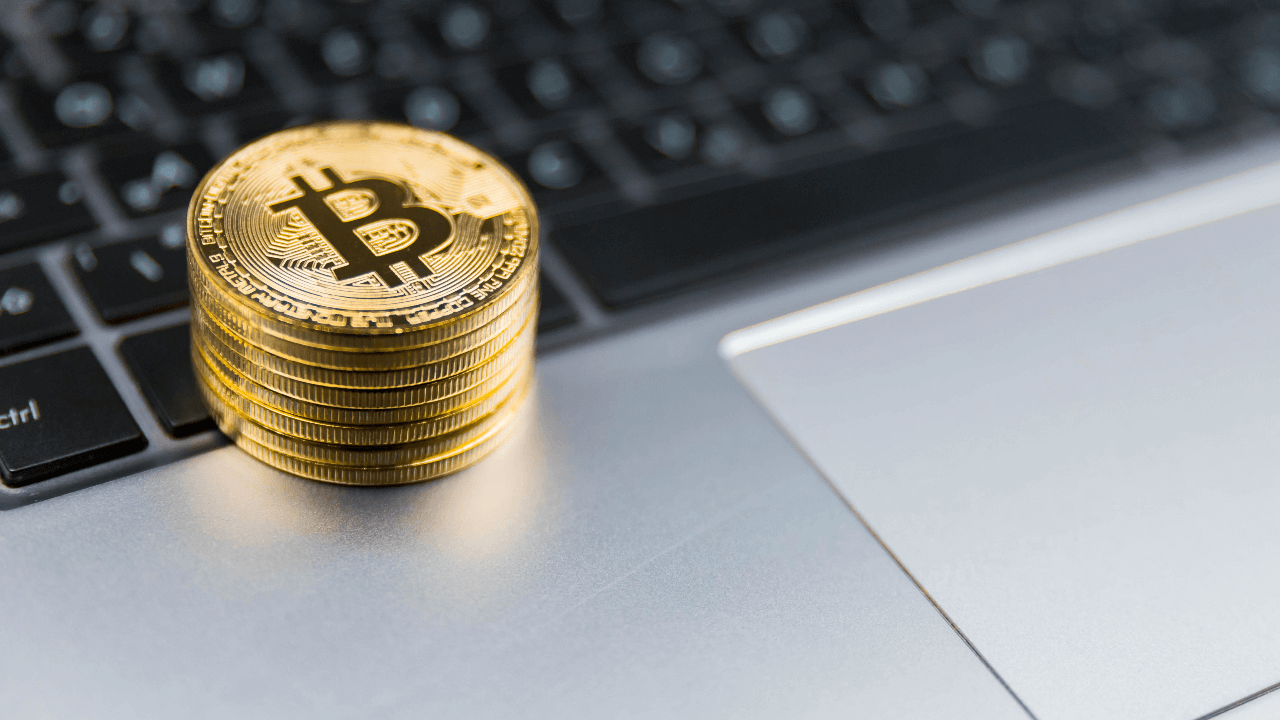 Some of the perks that come with shopping on this platform include its discount and coupon offers that help men save money while saving their relationships and dignity. For example, it provides 20 free blue or yellow soft pills for buyers who write an honest review about their experience, 10 additional blue or yellow tabs for returning customers, etc.
It gets even better: the vendor provides free samples of ED medicines. This means that an intending buyer can actually get to test different products to verify their quality and determine what works best before deciding whether to buy or not. Deliveries are 100% guaranteed on ViaBestBuys, as it provides free refunds or reshipments should a parcel get missing.
CialisBit.com
This is yet another trustworthy and reliable e-pharmacy. It sells only FDA-approved medications sourced directly from manufacturers that run productions in World Health Organization–Good Manufacturing Practice (WHO–GMP) certified manufacturing plants. As of the time of writing this guide, CialisBit has only Viagra and several other ED drugs available, but it does not have Stendra.
Like ViaBestBuys.com, CialisBit.com fulfills orders worldwide via either EMS or Registered Airmail. Packages sent via Airmail to the US, the EU, Australia, New Zealand, and the UK get delivered within 10–18 business days. In comparison, those sent via EMS to the same countries listed above get delivered within 7–12 business days. Note that products shipped to parts of the world outside those listed above usually have a waiting period of 14–30 days, irrespective of the shipping option.
CalisBit accepts payments via PayPal, Bitcoin, AmEx, and MasterCard. It offers lots of mouth-watering discounts and freebies. It also provides free shipping via either EMS or Airmail on purchases over $180 or $130, respectively.
The vendor equally refunds or reships parcels if they go missing or delayed for more than 2 weeks.
HighStreetPharma.com
HighStreetPharma is another e-pharmacy that can be trusted for top-quality meds and exceptional customer service. Although it does not have Stendra in stock, it has Viagra, alternative ED/PE meds, and many other drugs for treating varying health conditions.
The pharmacy fulfills orders worldwide via either EMS or standard shipping (Airmail). Deliveries shipped via EMS typically have a waiting period of 7–14 workdays, while those sent via standard shipping get delivered within 14–21 days.
HighStreetPharma is another store where men looking to achieve and sustain firm erections can get the best bang for their buck. It offers great discounts such as 20% off to returning customers, 2 bonus tabs on each purchase, and more. It provides free Airmail shipping on orders worth $150. Its accepted methods of payment are crypto and gift cards.
Dosage Guideline for These Pills
The recommended initial Viagra dosage for most men is 50 mg. It can be taken with or without food, but foods rich in fat may make it take longer to start working. Do not consume more than one dose per day.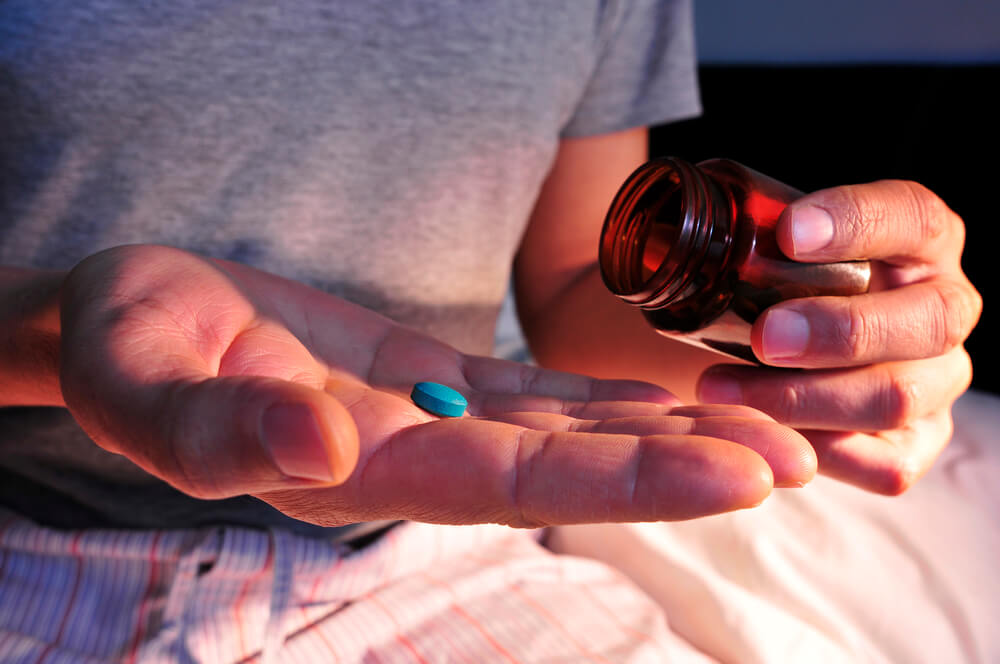 For Stendra, the typical starting dose is 100 mg. However, it may differ based on tolerability and how fast the user wants the drug's effects to kick in. The 100 mg and 200 mg doses take effect within 15 minutes of swallowing the pill. The effects from taking the 50 mg dose typically set in after about 30 minutes.
Note that the recommended initial dosage for both drugs might not be well-tolerated or effective for every man. In such situations, a healthcare provider or doctor will start the patient on a dose they think is right. After that, adjustments will be made based on tolerability and effectiveness.
Stendra and Viagra: Side Effects
Stendra and Viagra are not only all about benefits; they have side effects too. These symptoms are similar because the products belong to the same drug class. The common ones include:
headache;
flushing;
stuffy or runny nose;
back pain.
It is worth noting that Stendra poses a lower risk and frequency of side effects compared to Viagra. This is because of its unique design, which specifically targets the PDE5 enzyme, leaving other PDE enzymes such as PDE1, PDE3, PDE6, and PDE11 almost unaffected. For instance, unlike Viagra and other ED medicines, it is less likely to impair vision and crash blood pressure [6].
What Drugs Interact with Viagra and Stendra?
Certain situations can make Viagra and Stendra unsafe, and one of them is interaction. Stendra and Viagra interact with similar drugs since they're both PDE5 inhibitors.
Do not use them alongside the following medicines [7]:
protease inhibitors;
antifungals, such as itraconazole and ketoconazole (Sporanox, Onmel);
certain blood pressure drugs, such as calcium channel blockers;
certain pulmonary hypertension drugs, such as riociguat (Adempas);
nitrates, such as nitroglycerin (Nitrostat) and isosorbide mononitrate (Monoket);
alpha-blockers, which can treat an enlarged prostate or high blood pressure;
antibacterial drugs, such as clarithromycin (Biaxin).
Note that interactions may also cause the meds to be ineffective or lead to complications. Consult a healthcare provider or doctor for specifics on what drugs you can use safely with PDE5 inhibitors.
Conclusion
Talk to your doctor about Stendra and Viagra if you find it challenging to achieve a firm erection and sustain it for penetrative sex. Both of them have been shown to produce impressive results when used correctly. You can consider switching if one causes you too much discomfort or isn't as effective. Remember that although both drugs are comparable in terms of efficacy, Stendra poses a lower risk of adverse effects. You can experiment to find out what dosage suits you best. Consult your doctor if you have any concerns or questions.
References:
Avanafil. Retrieved: December 18, 2020. Wikipedia.org.
What Are the Most Common PDE5 Inhibitors? Written by Daniel Yetman. Medically reviewed by Alan Carter, Pharm.D. Retrieved: December 18, 2020. Healthline.com.
What to Know About Medicare Coverage for Viagra? By Malini Ghoshal, RPh, MS. Medically reviewed by Alana Biggers, M.D., MPH. Retrieved: December 18, 2020. Healthline.com.
How Long Does Viagra Last? Written by Tim Jewell. Medically reviewed by Meredith Goodwin, MD, FAAFP. Retrieved: December 18, 2020. Healthline.com.
Stendra FAQs: 16 Common Questions About Strendra® (Avanafil) Answered. Medically reviewed by Kristin Hall, FNP. Retrieved: December 18, 2020. Forhims.com.
Stendra (Avanafil) 101: How It Works, Side Effects & More. Medically reviewed by Kristin Hall. Retrieved: December 18, 2020. Forhims.com.
Viagra vs. Cialis vs. Levitra vs. Stendra: How Each Stacks Up. Written by Ann Pietrangelo. Medically reviewed by Alan Carter, Pharm.D. Retrieved: December 18, 2020. Healthline.com.